status: ACTIVE IN FUERTEVENTURA, CANARY ISLANDS IN RC3.WORLD
LAST UPDATE @ January 25 2021:
Hi from Fuerteventura!
New separate page for "CHT7-C" coming soon?
Join during COVID: yes incl. quarantine
2020/07/18: Still in El Jablito, Fuerteventura!
2020/06/29: Still in El Jablito, Fuerteventura!
2020/05/26: Still in El Jablito, Fuerteventura:
2020/04/16: Still on lockdown in Fuerteventura:
Due to the global plague, we are gloriously stuck on the Fuerteventura island. Contact if you also happen to be here, or are looking for any other kind of support, wherever you are.This is a good time to actively experiment with new commune-like situations, like all sorts of hackbases.
Now happening! We are in Fuerteventura! Want to become crew? (Keep reading) + Buy a 50€ flight + Show up anytime. Urgently looking for a driver! If you have a license, we need you here right now.s t a t u s : Happening start of 2020 or maybe even NY there! Right now 50€ flights: "last minute" / January / February.[[[do not delete, but date+cross out old status]]]
[ style:panes-1][ style:css-wide]
[ style:photos-mini]
ACTIVE
CHT/Totalism Hackbase
Season 7 Episodes B, BF, C
CHT7-B , CHT7-BF , CHT7-C
🦠
JAN 4 2020 - EXTENDED INDEFINITELY !
@ Fuerteventura, Canary Islands, ESP
< OPEN-EDITABLE PLAN >
< RFC+ >[ pics:3t]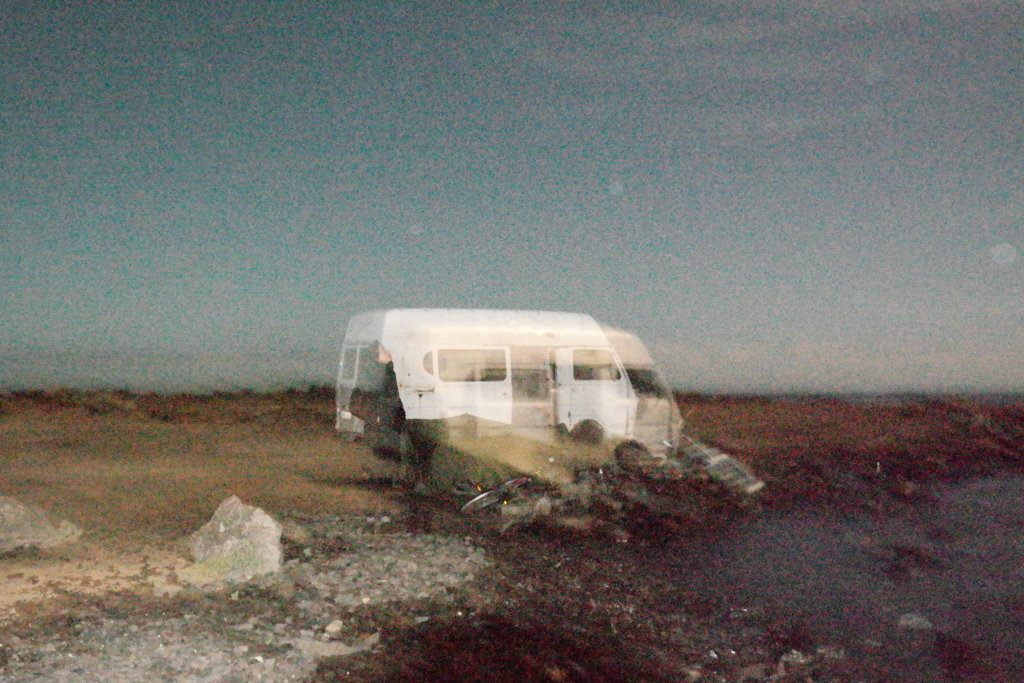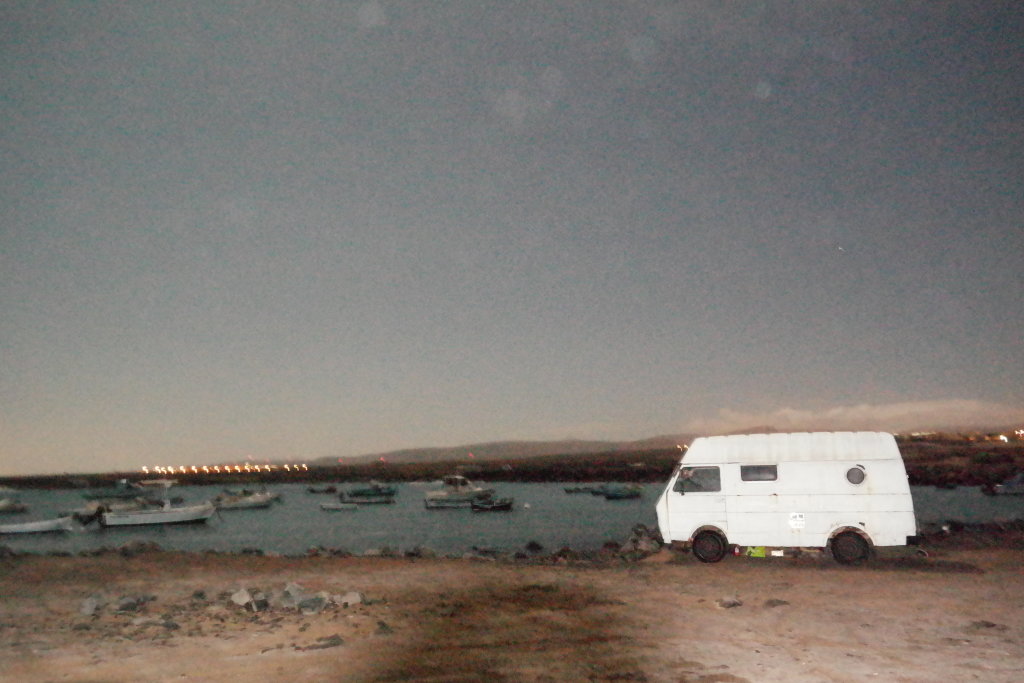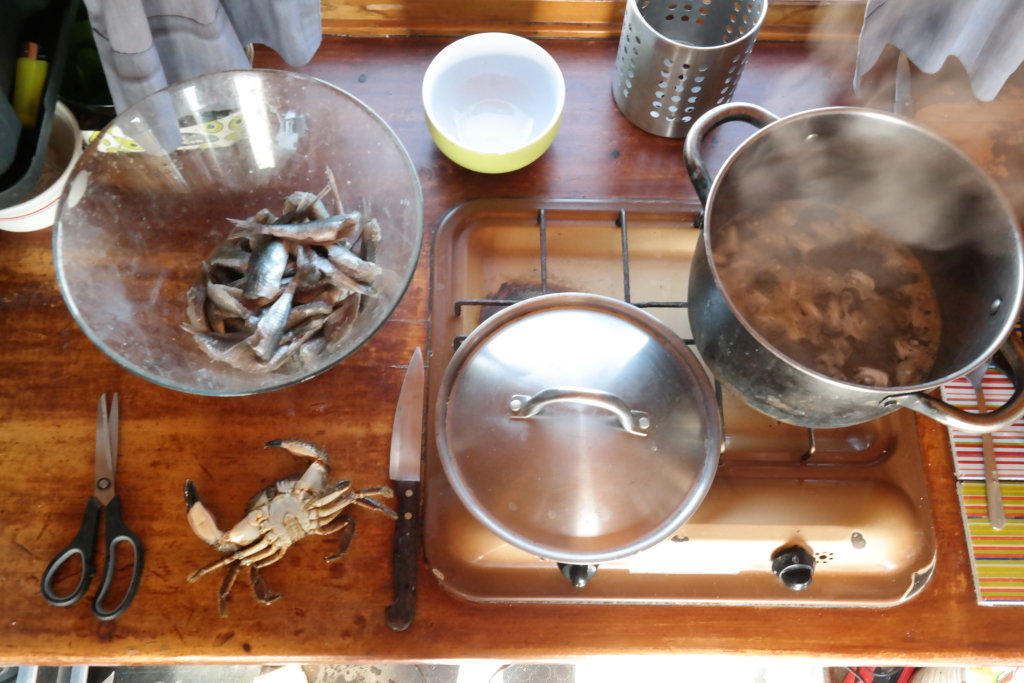 (2020 @ El Jablito, Fuerteventura)
( C H T b a s i c s )
Where is this?
FUERTEVENTURA,CANARY ISLANDS,SPAIN → See on openstreetmap. → See openstreetmap.~200km WEST from Sahara~1300km SOUTHWEST from Lisbon
From the main website ...
← totalism.org
Totalism.org hackbase / CHT is a
post-capitalist infrastructure research project in Canary Islands
(Spain). The work is to practice, develop &
document transitional tactics
, tech, theory, and arts. Started in 2011 as a shared house, and since 2014
organizing temporary, experimental off-grid desert camps
every winter season, that are
*open to all*
, using
common-owned 🔗stuff
. Your past training or perceived skills in any of these domains does not matter. The crew coordinates by
commonly established protocols
.
🔗contact
, subscribe to the mailing
🔗list
, check
🔗history
, or find the project on social media.
ATTEND AS CREW !
Info! Including: costs, participation, dress-code, social code, apps to preload, and stuff to read.
→ Absolutely read the 🔗newcomers protocol !→ Join crew via 🔗planning.→ mail info@totalism.org→ Skip the 🔗idiots-guide.
COVID-19 report
Last Updated:
2021-01-25
Borders are open since the start of July 2020. Cheap flights have resumed. Situation is reasonably OK.
January 2020: 10PM-6AM curfew introduced
→ Current COVID-19 status @ Canary Islands here:
(from ~120.000 population)
2020/10 : "46 active / 742 total"
2021/01: "180 active / 1400 total"
→ If your personal/work/study life allows it, before they lockdown & curfew you, you can fly here.
(also, consider canceling your rent & job).
→ Yes - CHT has a 10-day quarantine protocol:
* We will support you during this time in an aux camp.
* Generally, we are quite strict/conservative regarding outside contact, meaning we:
* mask & keep distance to others,
* do minimum / remote supplies,
* do not go out to party much / at all
* Email for details.
(Past):
2020-03-18 Spain is on lockdown due to COVID-19. Probably best to stay safe where you are. If you are already here, contact ASAP.
P l a n n i n g C H T 7 - B
As announced on ...
→ join:
* Mailing list (🔗list <-> 🔗list-20200104)
* CHT's public Telegram group* Mastodon (2020-01-03)* Twitter (2020-01-03)* Diaspora (2020-01-03)* Pad:
https://totalism.org/cht7b
(future proof) or
https://next.totalism.org
* IRC: (#hackbases, #hackerspaces @ Freenode), etc:
*
https://riot.im/app/#/room/#libtech:ponies.im
*
https://riot.im/app/#/room/#GOSH:matrix.org
*
[...]
* Facebook (2020-01-03)
* 🔗list-20191228 @ The mailing list -> 🔗list
"""[ANNOUNCE]
http://next.totalism.org/
January-March coliving hackbase in Lanzarote, Canary Islands. 50€ flights from EU. All life+lab costs 100€/wk (~60€/wk reduced). Hack the planet! """
STATUS REPORT
The project is now fully mobile (→ 🔗trucko, a VW LT2.8 van).We have reached Fuerteventura in February 2020.
New activities are focusing on
expanding the common infrastructure
(→
🔗stuff
), developing
new strategies for life+work out of the mainstream
, encouraging the
spread and consolidation
of similar efforts, and
expanding the project to other islands
of the
🔗canarias
.
___ ___ ___ ___ ___ ___ ___ ___
Previous camps were all in the island of
Lanzarote, Canary Islands
, lastly:
*
🔗season7-A
(
CHT7A
: 2019/10-12)
*
🔗season6-C
(
CHT6C
: 2019/6-7)
*
🔗season6-A
(
CHT6A+CHT6B
: 2018/11-2019/3)
For further back, see
🔗history
.
SCENARIO / TIME PLAN
(DONE) JAN 4-15 2020: Re-locate main project storage
#vaults
Is currently in Mancha Blanca (Lanzarote) but needs to move.
Deadline is
Jan 15
!
Needed storage space:
~10m3 (~2 ISO pallets
). All boxed up. Asking local connections for house or land storage options.
Will not rent
anything for money.
(DONE) JAN 15-MARCH 2020: Ferry the van to the island of Fuerteventura
This costs ~20€ + 20€ per person
Once we're in Fuerteventura, everything is possible
... nobody was ever there! ...
Expect lots of
exploration
, and trying to
meet new people:
Locals (Spanish/Canarian) & the international "surfer" crowd.
Will probably set a few
van-supported camps
, and
organize some public events.
Will definitely
go around by bikes
, buying ~3 new ones.
(DONE) FEB 2020 : Find a place to keep the van while we are not here
We will need to meet somebody and ask them.
Just leaving the van somewhere is possible, but not desirable.
UPDATE: We agreed on a van-store place with new local friends.
(CURRENTLY) MARCH 2020 - INDEFINITE: Shelter in place due to the COVID-19 pandemic
The Spanish government has enforced a strict lockdown in Wave #1 (March - mid May 2020).
The flights have restarted July 1st 2020, have since been uninterrupted.
Our situation here is presently enviable. We are open for new crew, and provide a temporary 10-day quarantine space.
We keep maintaining ~1-month supplies, and are embedded within the local community of the tiny village where we're sheltering (<10 constant inhabitants, ~30 houses, not on official cadastre).
( Page map )zoom zoom ;-)[ graph]"""#!DPI=10#!ENGINE=sfdp#!SHAPE=proteinstab#!SHAPE.~=rect#!SHAPE.!=circle#!EDGESTYLE=dashed#!LON@@<3>season7-B!season7-B~projects~camps~next~events~planning"""
P R O J E C T S
→ 🔗projects
↑↑↑ This list is incomplete, might be confusing & is due for a refactoring, but should give a rough idea.
[ img:
https://social-coop-media.ams3.cdn.digitaloceanspaces.com/media_attachments/files/003/747/697/original/64e611d323e35fce.jpg
|77%][ img:
https://e2h.totalism.org/ARCHIVE/E2H/000uploads/ARCHIVE_TOTALISM/ph/20200417/3t/03280620.jpg
|90%]
*** YOU CAN ADD PROJECT IDEAS DIRECTLY BELOW HERE AS WELL ***
✈✈✈ Fly In ✈✈✈
Updated 2020-10-23General info about flight routes → 🔗flying-in.
Borders are open since the start of July & cheap flights have resumed.
Visiting CHT could be a good change of your environment.
(Past):
2020-03-18 Spain is on lockdown due to COVID-19. Probably best to stay safe where you are. If you are already here, contact ASAP.
---
(Site generated by E2H, an "Etherpad hypermedia" project by @dcht00).

This work is licensed under a Creative Commons Attribution-NonCommercial-ShareAlike 4.0 International License.