CHT/TOTALISM HACKBASE,
SEASON 4, Act C (CHT4-C)
"Advanced Resilience"
February 2nd - March 22nd 2016 (49 days)Lanzarote, Canary Islands
Last Updated:
2016-03-27 (added report)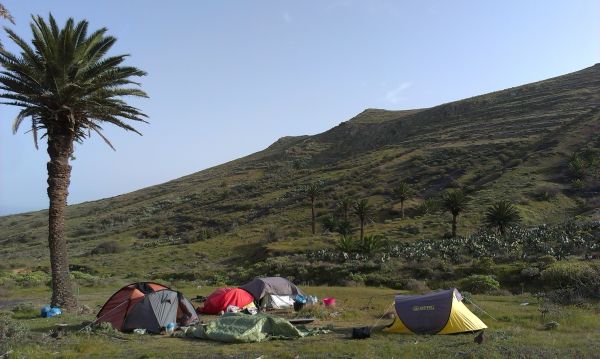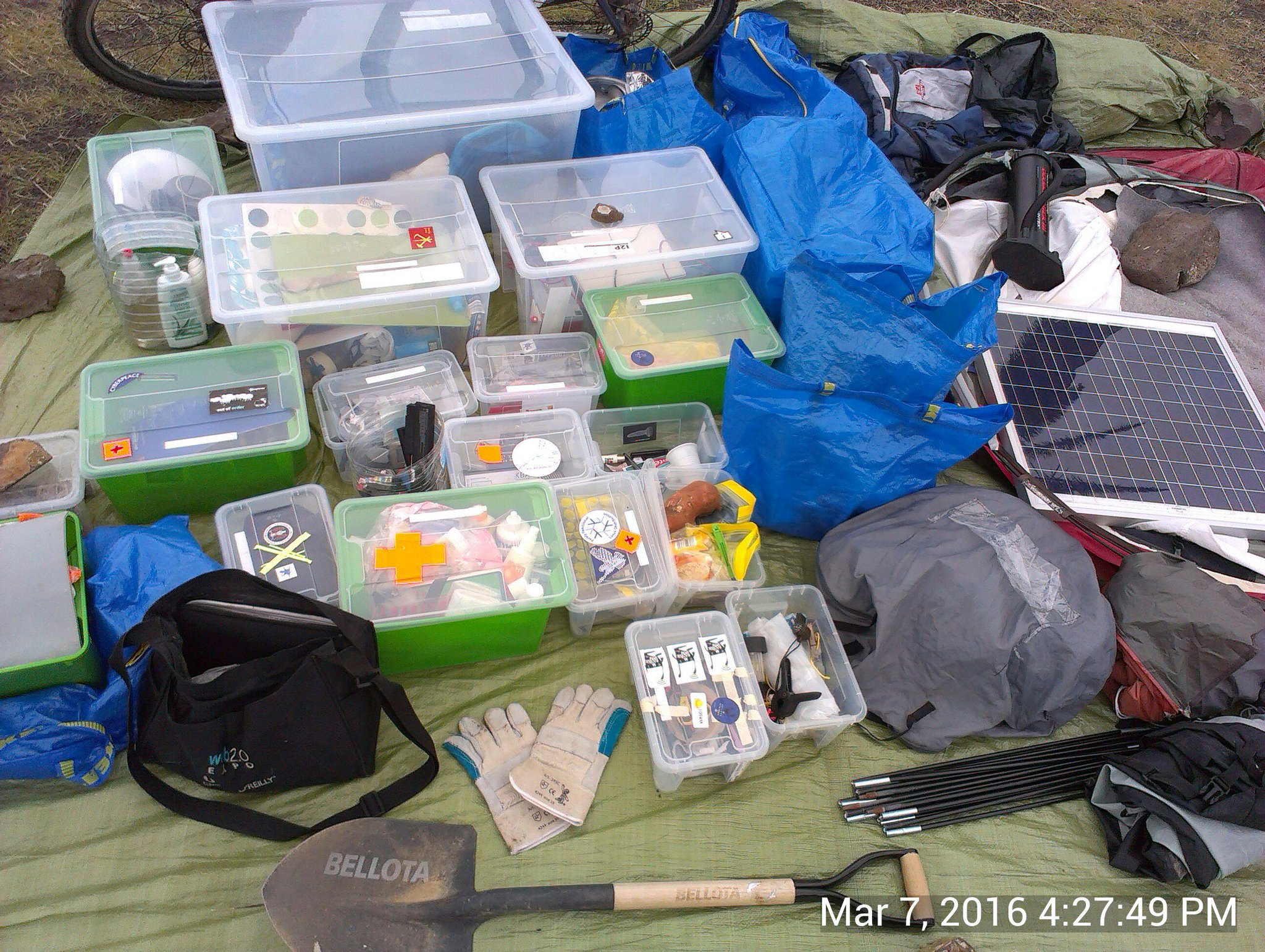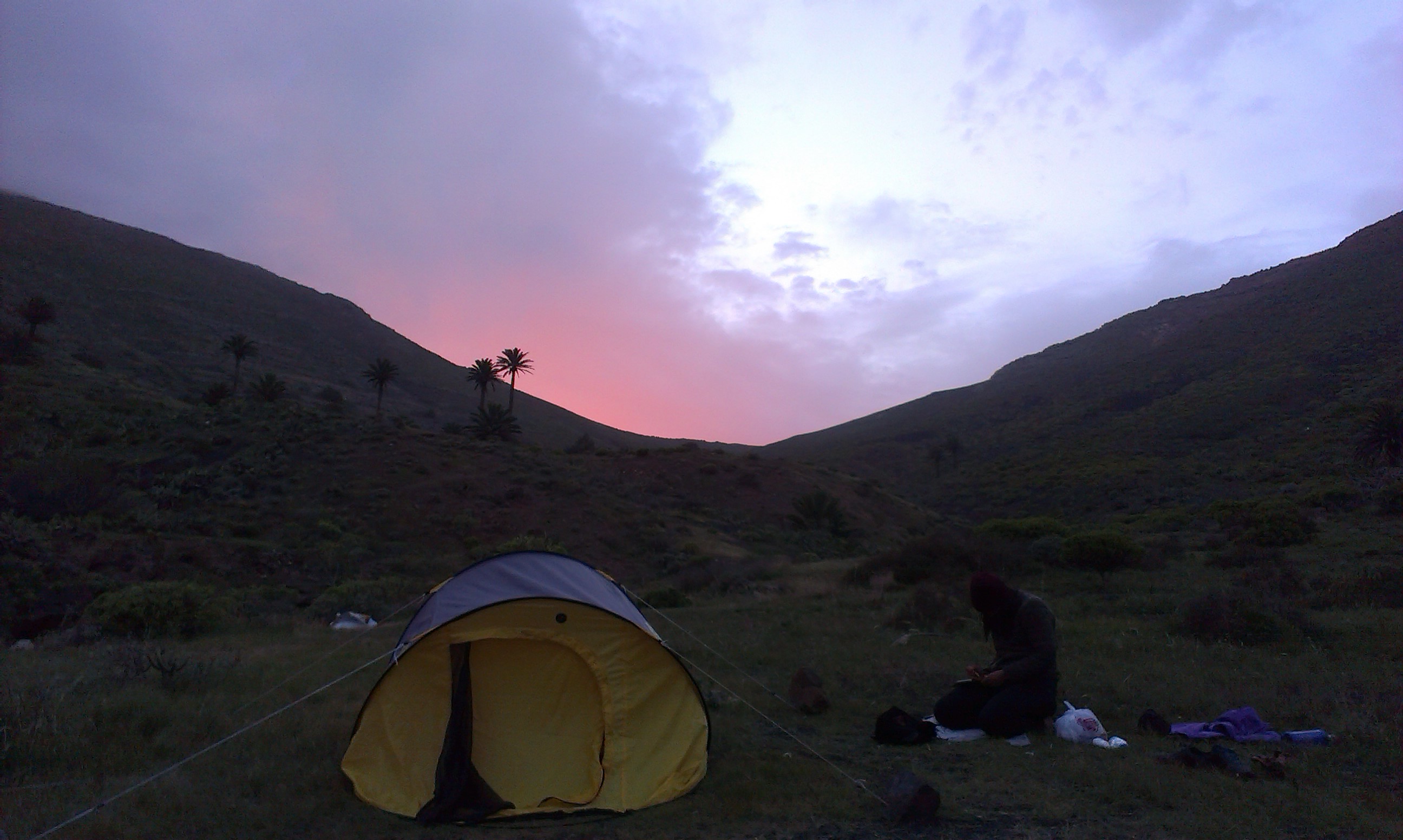 (from #cht4c)
¶
(Context?)Start here / You've already read:
🔗web
(the main site), and
🔗season4
year plan.
Also briefly check what happened on previous camps in this season,
🔗season4-A
and
🔗season4-B
.
If you have any additional questions,
🔗faq
is a good place to add them.
And follow the mailing list (see
🔗contact
on how-to).
¶
Open Planning
First time with
🔗flocking
, a
decentralized self-organisation protocol
that allows anyone to fly in, unpack
🔗stuff
and start a new camp.
(a.k.a. I'm not the one starting it this time -David)Where:
* on this pad
* on list@totalism.org (see
🔗contact
to join + post)
* on Freenode IRC: #chtotalism (new) and #hackbases (general discussions)
Todo:
* post to hackerspaces.org mailing list
* post to individual hackerspace mailing lists
* create Facebook event + invites
¶
Current subseason plans
Where and When:
*
North of Lanzarote
(Canary Islands, ESP):
Check flights on Skyscanner.
* First person currently booked:
Just after
FOSDEM
,
February 2nd 2016
* If you want to come earlier, take initiative and make it happen via
🔗flocking
. (Also see for more location and organisational info.)
Proposed timeline:
Stage 0 [1 week]:
*
Flocking by newcomers
on temporary territory, used before, direct nearby storage, in
Mala
(Lanzarote village)
* set the whole thing up without dcht00 + document it
Stage 1 [1 week]:
* camp a bit more on temporary territory
*
find terrain to be buying
(landsite), also see
🔗land-attributes
(stub)
Stage 2 [3 weeks]:
* move to landsite on island (as a
site test
)
* prepare project for crowdfunding (metrics, 3d model, photography, etc)
Stage 3 [1 week]:
*
teardown
¶
Who's coming or not coming this time (RSVP)?
First:
* Join + send an email to
list@totalism.org
!
* Read through links mentioned above in "Context"
Flight Booked or Booking now or In lanza:
* Jonathan/strfry (booked from Feb 2 to Mar 3, flying from Frankfurt-Hahn)
* Marmeduke (lives in Lanza)
* David/dcht00 (booked, arrival Feb 8th 11:30pm, after FOSDEM and Madrid Feb1-Feb8),
facebook
,
twitter
, currently in Slovenia
* Viktor (booked, arriving 15.3. 12:40 with flight FR2554)
* Ercole/eracle (booked, arriving to Gran Canaria on 20/03/2016 --> going away on 06/04/2014 ).
Interested / To confirm flight booking / Maybe coming later in subseason:
* wischi (maybe in February)?
* Alex (end of Jan, up to Feb 7th? but probably don't want to start Flocking)
* Jag (maybe ~March 8th for a week)
* Christoph (mid-March / April)
* Lorenz (around first week of June)
Probably / definitely not coming this time:
* matej ("maybe in summer")
* Daria (could come late January)
* Juan (could only come late January :( Or after August. From Germany Frakfurt/Main area)
* HairyFotr (out of vacation time)
* PHM ("maybe in summer")
* cryptix (bad stuff happend...)
¶
How to come here
*
you need a flight ticket to Lanzarote:
fly to Lanzarote (ACE) airport
* probably all the stuff needed for life and work is here:
except your laptop and electronics
also see
🔗stuff
page
*
you need 100€/week
to cover all costs:
also see
🔗subfinance
page (stub)
¶
Themes
* generally, expand on
🔗season4-A
and
🔗season4-B
*
hacker survivalism
* infrastructure > communities
* post-internet theory & code
* more experimental construction!
* more
cadastre
(land / zoning) legal research and action
*
[...]
¶
Projects
(add more here)
*
FLOCKING
- first time de-centralized organisation of camp, see
🔗flocking
:
clear season start protocol
"When first other person announces arrival" ?
study how it was so far
*
pick landsite to buy
+
test settle on it
:
* based on previously developed
🔗land-attributes
pad
*
geological site survey
*
present landsite
* create rich documentation of site:
photo + attribute description
also see
🔗metrics
for work on environment description
*
clear funding goals
* contact previously interested <-> CHT mailing list (finally?!) :D
*
"Standard replicable model"
for a CHT camp hackbase, via documentation:
used to build copy
at next camps
like EMF 2016, SHA 2017, see
🔗calendar
* Energy:
DC-only nomadic
solar systems
: more
🔗solar
*
Architecture
/ Construction:
stub
🔗architecture
:
Subterranean construction
Automatized Tarp systems
panel hexayurt + unknown fixing system
plastic tube construction
Explore Solar Sand Sinter Technique (
http://www.youtube.com/watch?v=ptUj8JRAYu8
), maybe with a simple water lens. Or if somebody on the island wants to get rid of his back projection TV, get a huge fresnel lens there.
*
INTERSUB / INTERGROUP PROTOCOL
- how to operate with other groups & individuals:
see
🔗intersub
(stub)
*
Co-op
- inclusive, replicable, scalable meaningful work infrastructure:
see
🔗coop
(stub)
* Funding:
seriously consider a loan
and just buy something around early 2016
* New
release of internals
:
publication of CHT internals (possibly as a
middlemachine instance
)
* more
systematic investigation of external know-how
:
"there has to be books for (all aspects of) this"
specifically:
high-tech camp infrastructure / architecture,
emergent organisation,
...
* hunting /
wild food
:
fishing, harpooning, rabbit traps, edible wild plants, etc
* Tektology, Bogdanov and "
science of organisation
" <-> middlemachine
*
nootropics
(body supplements / cognitive enchancers) knowledge exchange + experimentation + methodologies
*
[...]
¶
Good !
As the last camp (CHT4B) ended in June 2015, the break was big and this was heavy refreshing of what it means to live in a hackbase, live in Lanzarote, and specifically camp in Lanzarote in the winter.
Short highlights:
* first completely independent, "wild" camp:
Before we camped in places where we had some partial access to infrastructure (water/showers, power, toilets, washing clothes, working kitchen). This time all had to be brought / built / ignored.
* we chose a difficult place:
Deliberately most remote, wet and cold area of the island - in the Northern mountains - to see how we could deal with that, and what the difference is from places we usually used. Tough, but doable. However when buying land, this would not be a first choice. Temperatures under +15/+12 degrees need heating.
* bought ~150€ of Ikea boxes and reorganized:
Now everything is much neater + it can possibly be stored outside - what was before not possible.
* dev of working "infrastructure box":
battery + solar power + DC regulation, powering laptops, audio and cable/wlan network
* architecture/urbanism/legal ++:
much bigger theoretical and practical understanding of local laws and customs about land and architecture/urbanism, cadastre/catastro, etc
* first time running internal routine with Roles:
Worked pretty well <---
🔗roles
* wrote a lot of notes:
more than in CHT4A and CHT4B. About 100 pages of heavily compressed material in Internals (notes we sync only in person with residents).
* Workflow advances:
including development of ways to tag and organise photos ("Hypershotwell")
* better connection with locals:
Met a lot of new people, improved Spanish.
* understanding Lanzarote nature ++:
a lot of time in nature, Canarian forestry, investigation of pre-15th century (French/Spanish conquest) flora & fauna, eating and mapping wild fruit.
¶
Needs improvement
(add more?) ###
* No-Shows:
3 people scheduled to come did not come in the end. This is a problem for organisation and finance so I think in the future, residents that say they're coming, will be expected to commit in some way.
* Car rental is a waste of money:
We rented again, spending 200€, instead of buying an Opel Corsa for 300-400€.
* Improve architecture:
We need to invest ~250€ in a big tent, that we can sit / possibly stand up in.
Other stuff, I think, is on track for regular improvement.
¶
Todo [!!]
Publish:
* photos !!!
as always. working on it. ###
* internal logs +strfry
* financials
---