EUROPE + ONLINE FOCUSED
Calendar
HACKER / TECH / THEORY / SOCIETY / POLITICS / NEW MEDIA / NEW EXPRESSION / AVANT-ART / ARCHITECTURE / EXPERIMENTAL MUSIC
< #SYSTEMATICS >< #REVIEWING >< DRAFT+ >
Open editable, Please add events you're organising or attending → [...]Curated by @dcht00 & the CHT/Totalism.org Hackbase.
Revisions:Last major update: 20220621 (Reorg archives, refresh)
2014/05 start ### 20201129 ping
Ties to:
🔗events (CHT/Totalism.org participation)
also see other 🔗systematics !
[...] ###
¶
*** UPCOMING
(ONLINE + OFFLINE)
SORRY, NOT MUCH GOING ON IN PLAGUE TIMES.
¶
2022
37C3
26 — 31 December 2022
https://events.ccc.de/
https://content.events.ccc.de/cfp/37c3/index.en.html
<---------------------------- (NOW)↓
CHT/T9B Urban Camping Architecture
15 December 2022 — 05 January 2023
https://totalism.org/next
CHT/T9A
September 2022, Eljablito, Fuerteventura, Canary Islands
###
Reassemble Lab: Natural Intelligence
10 — 13 March 2022, Amsterdam
https://www.fiber-space.nl/event-a-future-of-internets/
"""
FIBER is a Dutch interdisciplinary organisation which presents new developments in audiovisual art, digital culture and the experimental and deeper corners of electronic music. The team works year round with a vibrant network of artists, designers, researchers and developers, who aspire to introduce mind-bending experiences to a broad audience. Special attention goes out to the support of up and coming talents across numerous creative disciplines.
"""
[r!!]
June 2-5
EMFCamp @ UK (1/2 years)
"""
Electromagnetic Field is a non-profit camping festival for those with an inquisitive mind or an interest in making things: hackers, artists, geeks, crafters, scientists, and engineers.
A temporary town of nearly three thousand like-minded people enjoying a long weekend of talks, performances, and workshops on everything from
blacksmithing
to
biometrics
,
chiptunes
to
computer security
,
high altitude ballooning
to
lockpicking
,
origami
to
democracy
, and
online privacy
to
knitting
.
To help matters along, we provide
fast internet
,
power to the tent
,
good beer
, and
amazing installations
, entirely organised by a dedicated team of volunteers.
"""
15-19 June 2022
Spider festival @Ljubljana
(radical bodies / contemporary dance / music)
29 June - 3 July
Fusion Festival
(check map — every street named after socialists!)
30 June - 3 July
camp++ (Hungary)
https://camp.hsbp.org/2022/pp7e6/
13-17 July
https://twitter.com/toorcamp
@USA
22-26 july 2022
https://mch2022.org/#/
Dutch big hack camp (1/4 years)
28-31 July
https://wiki.haxogreen.lu/2022/wiki/Main_Page
"""
Campsite Belvedère, Dudelange, Luxembourg, EarthHaxoGreen is an international, 4-day open-air event for any people interested in technology or art.It provides a small but relaxed atmosphere for free exchange of technical, social, and political ideas.
"""
https://www.horstartsandmusic.com/exhibition#location
https://www.horstartsandmusic.com/lab
12.5.→31.7.2022
near @mechelen BE
<zblace
August 3-10
BornHack 2022
@Funen, Denmark (an island)
https://www.bornhack.dk/bornhack-2022/
(watch out for weird ticks)
12-14 August
fr3dcamp @ Belgium
https://fri3d.be/
Aug 21-22 2022
https://froscon.de
"""
Free Software and Open Source - these are the topics of FrOSCon Every year in the late summer, the computer science department of the University of Applied Sciences Bonn-Rhein-Sieg, supported by FrOSCon e.V., organizes an exciting program with talks and workshops for visitors of all ages who use, want to get to know or develop free software.
"""
15 - 21 Aug 2022, Marxist University, @Berlaymont Internaat - Drève d'Argenteuil, 10 - 1410 Waterloo
annual political summerschool (NL-FR)
https://marx.be/nl/programme/marxistische-universiteit-2022/
???
2022 edition of
https://tbd.camp/
Sept 1-4 2022
https://thereisno.camp/start
Sept 5-9 2022 @Tech Park, Puerto del Rosario, Fuerteventura
Is Cyber Eco Physics a new science?
https://islandsofscience.com/event/cyber-eco-physics-new-science/
"""
... The conference aims to describe the fundamentals of cyber-eco-physics and its benefits for humanity, and provides practical cases of applied cyber-eco-physics in real-world case scenarios
"""
Sept 6 2022 @Tech Park, Puerto del Rosario, Fuerteventura
4th Training School in Fuerteventura
https://islandsofscience.com/event/training-school-fuerteventura-island-science/
"""
The meeting will have the capacity for 40 trainees and more than 20 trainers. A global event focused in mosquito-borne transmitted diseases that will bring representatives from South Africa, India, United Estates and other Cost Association Partners.
"""
17-18 Sept 2022, MANIFIESTA, @ACEG WELLINGTON RENBAAN, OSTEND
annual political festival
https://www.manifiesta.be
https://manifiesta.eventsquare.co/nl/2022/shop
23-25 September @Serbia
Balccon 2k22
https://2k22.balccon.org/index.php?title=Main_Page
July 20: Deadline for CFP
7 8 9 de Octubre 2022 @Spain
Hackmeeting 2022
MolinoLab (Salamanca)
https://es.hackmeeting.org/
6 December 2022 @Antwerp
CULTURE TALKS Commons
Universiteit Antwerpen - Hof van Liere, Prinsstraat 13, 2000 Antwerpen
https://www.vlaanderen.be/cjm/nl/agenda/save-date-culture-talks-commons-op-6-december-2022
27-30 December @Berlin
("ccc" time)
https://hip-berlin.de/
July 19-23 2023
International Anti-Authoritarian Gatherings
https://anarchy2023.org
https://www.networkaq.net/
"""
You may have participated in one of our past three conferences: "Challenging Capitalist Modernity I: Alternative Concepts and the Kurdish Case," in 2012; "Challenging Capitalist Modernity II: Dissecting Capitalist Modernity — Building Democratic Confederalism," in 2015; or "Challenging Capitalist Modernity III: Uncovering Democratic Modernity — Resistance, Rebellion and Building the New," in 2017. For three days, hundreds of students, intellectuals, activists, and movements came together and discussed not only the things they were critical of or the existing obstacles, but also how these obstacles can be overcome and what alternatives these criticisms give rise to. Many ideas from around the world and from the Kurdish freedom movement, and in particular its key thinker, Abdullah Öcalan, came together to strengthen our collective understanding and practice.
"""
https://framaforms.org/inscripcio-hackeja-la-terra-2023-1679932912
Hackeja La Terra / Hack The Earth 2023 @ Calafou
1-4 June 2023
Abeceda, new music, 26. — 30. 6. 2023 @Bled, Slovenia
https://abeceda.io/FESTIVAL-II/
https://mur.at/project/worklab-2023/
"""
Worklab 2023
About the Worklab
For years the worklab is a core format in the artistic research program of 'mur.at'. Worklabs are "unconferences" that can last for several days, to which people are invited to participate via a public open call. Worklabs create a temporary space in which artists (= specialists in the field of technology, design, art, etc.) and external guests can discuss topics from the field of digital technology, art and its social implications. People from different fields and with different backgrounds meet and work together on ideas and designs that will become the starting point for future projects, publications and productions of the current and coming years. The worklabs are both incubators for specific work and open think tanks where ideas, tools, as well as practical and creative approaches are developed and tested.
This programm is part of the project series "aaron´s law" that includes various artistic-technical projects dedicated to Aaron Swartz and developed in close cooperation with ACOnet/net:art coordination center.
Public presentation & meet and greet the artists:
Dates: Evening of June 21, 2023
Workshops and presentations:
Dates: June 22-25, 2023
"""
7-8-9 July 2023, near @amsterdam
https://notacamp.tbd.camp/
"""
Non Obvious Technological Approaches 7-8-9 July 2023
[tbd] calls on you to take a crowbar to the stack pointer and explore with us the raw limitless potential of the (turing) machine.
We welcome any contribution that will salvage the broken remainders of that dream we once dreamed of free flowing information, will weaponise the trash from the electronics bin for the creation of noise and the downfall of the smart city, that creates outside the mind-numbingly boring paradigms of software development, that takes pride in a carefully placed goto statement, or that articulates whatever else the struggle for liberation leaves to be discussed...
[tbd] is a participatory event organised by anyone who is interested in contributing. It is an open invitation to participate in co-creating an environment where knowledge is shared and infrastructure is decentralised. There is space to organise workshops, debates, present your ideas or projects, and engage with other inhabitants of the event.
"""
July 19-23 @St Imier, Switzerland
https://anarchy2023.org/en
"""
Commemorating the 150th anniversary of the first Anti-authoritarian International, we are meeting in the Swiss Jura mountains from July 19 to 23, 2023. These gatherings aim to bring anarchists together for collective reflection, sharing experiences, and building solidarity across struggles and borders. See our original call for co-organising and our later call for participation for more context.
Over the 5 days and across 12 venues, the gathering offers over 302 workshop sessions, 48 concerts, 36 film screenings, 11 theatre performances, 7 exhibitions and 95 book fair tables to explore.
Check out our FAQ and related pages for more information about how to get to St-Imier, where you find camping and indoor sleeping spaces, vegan or gluten free food and beverages, where to park vehicles, the availability of childcare and help from our care team.
"""
Hackmeeting 2023
29 September - 1 October 2023 @barcelona
https://es.hackmeeting.org/hm/index.php/HM2023
"""
Ubicación CSO La Squatxeria, Carrer d'Enric Prat de la Riba 88, L'Hospitalet de Llobregat, Barcelona, 08901
Convocala La Squatxeria convoca.la
FECHAS: 29,30 de septiembre, 1 de octubre 2023
"""
<------------------------------------- UPCOMING ↑ [...](new)++(now)
¶
List: RECURRING
Existing events from previous years are mostly recurring, and need to be put in with corrected dates once they're announced. See "Recurring events" below.
For reference — please put yearly instances into calendar!
Also see "ARCHIVE" ↓.
_ _ _ _ __ _ _ _ __ _ _ _ _ JAN
* [EXPERIMENTAL MUSIC] CTM @Berlin/DE (before Transmediale) ~early Jan
* [EXPERIMENTAL MUSIC] Kino Katarakt @Hamburg/DE ~late January
* [NEW MEDIA] transmediale @BERLIN/DE ~late Jan <25€ 1 day / 100€ 5 days>
* Hoera_jaar @DEN HAAG/NL ~24 Jan 7€ bbq
_ _ _ _ __ _ _ _ __ _ _ _ _ FEB
* FOSDEM + Config Management Camp @Brussels ~early February <FREE>
* CHT_C (Post-FOSDEM) ~early February ~100€/week (food+stay+lab) +100€ flights
* [NEW MEDIA] FutureEverything @MANCHESTER/UK ~late February <80£ / 40£ unemployed>
* LIFT @Geneva ~early February <800€>
* Social Media Week (Global) ~late February
_ _ _ _ __ _ _ _ __ _ _ _ _ MARCH
* IFF / Internet Freedom Festival @Valencia/Spain ~1-6 March
*
Mobile World Congress (MWC)
@Barcelona ~early March <FREE VIA SPONSOR INVITE>
*
STRP Biennial
@Eindhoven/NL ~late March <???>
_ _ _ _ __ _ _ _ __ _ _ _ _ APRIL
* CCC: EasterHegg @[changes] ~early April <50€>
* Newline @Gent/BE ~early April <FREE>
* [NEW MEDIA] Resonate @Belgrade/Serbia ~mid April
* Hacker Hotel @Amersfoort ~mid April
* Hack the Earth @Calafou, near Barcelona ~mid April // early June (2023)
* The Next Web @Amsterdam ~late April <450€ January presale>
* Hillhacks @Infinity hackbase, India ~late April - May
* [EXPERIMENTAL MUSIC] DONAUFESTIVAL ~late April
http://www.donaufestival.at
<Early bird (early Feb) 72€>
_ _ _ _ __ _ _ _ __ _ _ _ _ MAY
* Re:Publica + GIG @Berlin ~early May @Berlin <100€ reduced>
* THSF @Toulouse, France ~mid May
* CCC: Chaos Cologne ~mid May
* Ouishare @Paris ~late May <Free for speakers>
* Darklab PXE Ph Neutral ~late May @Berlin
* BerlinSides @Berlin ~late May
https://berlinsides.org/
* London Big Data Week ~May <???>
_ _ _ _ __ _ _ _ __ _ _ _ _ JUNE
* CCC: GPN / Gulaschprogrammiernacht @Karlsruhe/DE ~early June
* Barncamp ~early June (bi-yearly) @UK
* OSCEDays [distributed event] ~mid June
* (Italian) Hackmeeting @Italy\[changes] //
http://hackmeeting.org/
~ mid June
* [EXPERIMENTAL MUSIC] SONAR @BARCELONA ~mid June
* CCC: CoSin @Switzerland ~mid June //
http://cosin.ch
* Poop @Paris ~mid June
* MLOVE ~late June <?>
* [] Elsewhere & Otherwise @PAF ~mid June ?
* [MUSIC] Fusion Festival @near Berlin/DE ~late June
http://www.fusion-festival.de/
<100€>
_ _ _ _ __ _ _ _ __ _ _ _ _ JULY
* EMFCamp ~early July (1/2 years, even years)
* Nowhere Festival @Zaragoza, Spain ~mid July <150€>
* Share @Rijeka ~mid July <?>
*
stadtfluch
camp @Austria ~mid July
* Dutch hacker camp ~mid July (1/4 years, last 2022)
* German hacker camp ~mid July (1/4 years, last 2019)
* camp++ @Fort Monostor, Komárom/Hungary
http://camp.hsbp.org/
~mid July
* OKFN Festival / Conference (Location unstable) ~mid July <Free for helpers>* Nomadic Village
http://nomadic.cd
@ different places ~late July
_ _ _ _ __ _ _ _ __ _ _ _ _ AUGUST
*
Interference
@Amsterdam ~mid August <?>
* DebConf @[changes] ~mid August
* [CONTEMPORARY/EXPERIMENTAL MUSIC] Atonal festival @Berlin/DE ~mid August <~100€>
* PAF Summer University @PAF
@
* ReLearn @Brussels ~late August
@
_ _ _ _ __ _ _ _ __ _ _ _ _ SEPT
* Italian Grappa @Italy ~early September
* Burning Man @Black Rock desert/Nevada/USA ~late August <500€?>
*
dConstruct
@Brighton ~early September <?>
* [NEW MEDIA] Prix Ars Electronica @LINZ/AUSTRIA ~early September
* CCC: MRMCD @Darmstadt/DE ~early September
* [EXPERIMENTAL MUSIC]
GOGBOT
@Enschede, Netherlands ~mid September ...
more
* BalCCon @Novi Sad/Serbia ~mid September
*
(Spanish) Hackmeeting
~late September
* Over The Air @London ~late September <?>
* [NEW MEDIA]
BEYOND Biennale @AMSTERDAM/NL
~September
* [NEW MEDIA]
Today's Art
at 24-27 September 2015 @Den Haag/NL
_ _ _ _ __ _ _ _ __ _ _ _ _ OCT
* [EXPERIMENTAL MUSIC] ISCM World Music Days @[different every year] ~early October
* CCC: Hackover @Hannover/DE ~mid October
* Redecentralize @London ~mid October
* CHT_A ("season start") ~mid October ~100€/week (food+stay+lab) +100€ flights
* CCC: Datenspuren @Dresden/DE ~late October
_ _ _ _ __ _ _ _ __ _ _ _ _ NOV
* CubaConf @Havana ~early Nov <100€>
http://www.cubaconf.org/
* Mozfest @London ~early November <50€?>
http://mozillafestival.org
* FSCONS @[changing Sweden/Norway cities] ~early November
* Slush @Helsinki ~late November <?>
* Roboexotica @Vienna ~late November
* T-DOSE @Eindhoven/NL ~late November
_ _ _ _ __ _ _ _ __ _ _ _ _ DEC
* CHT_B ("Pre-CCC") ~mid December ~100€/week (food+stay+lab) +100€ flights
* PAF WUM ("Winter Update Meetup") ~late December
* CCC: Congress @Hamburg ~late December <100€>
¶
By place
:
→ 🔗maps
* NDSM / ADM @Amsterdam * Calafou @Barcelona * Stubnitz hack event ???
*
[...]
###
¶
By topics
:
* FIND A GLOBAL RESOURCE FOR HACKATHONS
* #UX
* #architecture
* political #philosophy / theory* politics, left-politics, marxism
### * Radical Philosophy @HKW ~January 16-17 * Prvomajska Šola ~may @Ljubljana * Historical Materialism (good marxism + panels) ~November @London * Šola Heinricha Bölla, zelenih alternativ ~august @Vis * time-space camp
*
[...]
###
¶
By attendees
"Where does X go to?"
### (Bruce Sterling, ...)
¶
*** ARCHIVE (2014-2021)
Please reschedule!
¶
2014
May 2014
5-7
OUISHARE (PARIS)
"Age of Communities"
http://magazine.ouishare.net/2014/01/ouisharefest-2014-the-age-of-communities-and-collaborative-economy/
23-25 @Berlin
BerlinSides
May 27-28, 2014 @ Krakow
CONFidence
http://2016.confidence.org.pl/about/
CONFidence was created in 2005 by a group of enthusiasts that wanted to improve the security of operating systems and applications. Within a few years it transformed into the biggest meeting of hackers and IT security experts in Poland. CONFidence is an endless source of knowledge, an opportunity to improve your skills, exchange experiences with experts and meet international specialists. Technical lectures, practical workshops and relaxed discussions at the party. CONFidence gathers 500 attendees each year: top specialists on IT security from the government, industry, bank sector and universities as well as scientists and software developers.
30 @ Berlin
Darklab PH NEUTRAL / PXE
http://ph-neutral.darklab.org/
LOL
"""
In extensive testing, it has been noticed that the information
sharing and learning during gatherings of interested and skilled
individuals, commonly referred to as conferences, changes for any
particular individual over time. While initially most insights
are gained by attending presentations and working through the
presented material afterwards, over years the individual, striving
for a more efficient information retrieval approach, resorts to what
is known as the hallway track.
"""
June 2014
1-20 June 2014 @ ???
ALPS NOMAD HACK CAMP 2014
https://lite4.framapad.org/p/Alps_Hackathon_camp_2014
<mikael
5-7 [music] Prima Vera Festival @Barcelona & Porto/PT
14-15 Backbone 409 @Calafou, Barcelona
http://backbone409.calafou.org/index.en.html
June 30 - July 1st 2014 @ Amsterdam/NL
Arguing on the Web 2.0
www.sintelnet.eu/content/arguing-web-20-0
<mikolaj
July 2014
EuViz ?
9-24 [MISSED] LOGIC MONTH @VIENNA
http://vsl2014.at/
July @BERLIN
* Hack / Make The Bank – Open Data Edition
July 13, 2014 @ Co-up, Adalbertstraße 8, 10999 Berlin
*
http://hacking.ouishare.net/#!index.md
July 14
* CSV,conf
July 15
* OKFestival
July 15-17 ?!
* Cryptoparty
16 19-23h
18 19-23h
* Text and Data Mining Workshop
July 18, 2014 – 9.30-17.00 (+ evening social event)
@ Museum für Naturkunde Berlin, Invalidenstraße 43, 10115 Berlin, Germany
* Write the Docs EU Unconference
July 19-20, 2014 – venue TBC
* [MISSED] EuroPython
August 2014
August 2014 @ calafou
/etc meeting
<becha
@London
WikiMania 2014
http://wikimania2014.wikimedia.org/wiki/Main_Page
15-17
Fri3d Camp 2014
The Belgian hacker community positively and constructively promotes technology, innovation and related ethical topics as a philosophy and a hobby, for all generations.
http://fri3d.be/index.php/Main_Page
14-17 FUTUREPERFECT @ Stockholm, Sweden
http://dougald.nu/join-me-at-future-perfect-14-17-august-2014/
( +james.lewis went )
15-18 Interference ↘ @amsterdam !!
https://interference.io/program
29-31 EMF CAMP 2014 (UK)
http://wiki.emfcamp.org/wiki/Electromagnetic_Field_2014
~every 2 years
September 2014
5-7 MISSED:
MRMCD "Chaos Days" @DARMSTADT (CCC)
https://mrmcd.net/
http://www.metarheinmain.de/
(via HH Attraktor)
October 2014
15-17 MISSED:
WOSC CYBERNETICS @ Colombia
http://wosc-congress.unibague.edu.co/#
18-19 MISSED:
TECHCRUCNH DISRUPT HACKATHON @ London
http://techcrunch.com/2014/09/22/hey-hackers-get-your-tickets-now-for-hackdisrupt-in-london/
24-26 Mozilla Festival (Mozfest) @London [MISSED]
24-26
@BRUSSELS: CoopCon / Hackbases summit
30 MISSED
@LONDON: #bi #data #glia +dan.doherty
https://www.eventbrite.co.uk/e/data-leadership-2014-tickets-11737375807
31-XI/2 MISSED
FSCONS @ Goteburg, Sweden
"""
FSCONS is the largest gathering for free culture, free software and a free society in the Nordic countries
"""
https://fscons.org/2014/about.html
November 2014
MISSED
7 June to Sunday 23 November 2014
VENICE ARCHITECTURE BIENNALE
~every 2 years
< 9 @Hamburg >
12-14
POSTDIGITAL SCHOLAR CONFERENCE @Lüneburg
------------------------------
From the 12.11. – 14.11.2014 publishers, authors, researchers, programmers, designers, artists, hackers and entrepreneurs will discuss new developments in publishing and communication at Leuphana University's conference in Lüneburg, Germany
http://hybridpublishing.org/postdigital-scholar-conference/
18-19 MISSED
SLUSH @HELSINKI
------------------------------
http://www.slush.org/
#startup #jolla
20 CHT Hackbase Season 4-A (CHT4-A) @Lanzarote, Canary Islands
🔗season4-A
December 2014
8, 9 APIdays @Paris
"Automating IT, Business and the whole society with APIs."
http://www.apidays.io/
27-31 @HAMBURG
31C3
https://events.ccc.de/congress/2014/wiki/Main_Page
¶
2015
January 2015
23-II/1 @Berlin
CTM Festival (Experimental Music)
27-29 ArtHackDay (pre-transmediale) @Berlin
http://www.transmediale.de/content/art-hack-day-berlin-afterglow
28-II/1 Transmediale @Berlin
http://www.transmediale.de/
(application deadline was ~September)
30 Floss Community Metrics + lightning talk(?) / "Quantified living environment"
http://flosscommunitymetrics.org/
31-II/1 FOSDEM @Brussels
Just after FOSDEM near @Brussels
http://cfgmgmtcamp.eu/
February 2015
4-6 LIFT @Geneva ~1000 CHF ~800€ :-O
http://liftconference.com/lift15
10-20
Prepare: Branca @ Paris
20
Performing: Glenn Branca 16th Symphony @ Paris Philharmonie
http://saison-2015.philharmoniedeparis.fr/fr/14082
20-22 eth0 Winter 2015 @Lievelde/NL // 45€
https://wiki.eth0.nl/index.php/Eth0:2015_Winter
"eth0 organizes conferences that aim at bringing people with different computer-related interests together for an informative time and truckloads of fun"
23-27 Social Media Week (Global)
26-28 Future Everything @Manchester
http://futureeverything.org/ideas/futureeverything-2015-20th-anniversary-edition/
http://futureeverything.org/news/2015-festival-tickets/
March 2015
1-6 Circumvention Tech Festival / CTFestival @Valencia
http://www.circumventionfestival.es/
https://openitp.org/festival/circumvention-tech-festival.html
"The Circumvention Tech Festival (CTFestival) gathers the community fighting censorship and surveillance for a week of conferences, workshops, hackathons, and social gatherings, featuring many of the Internet Freedom community's flagship events."
2-5 MWC / GSMA Mobile World Congress @Barcelona
(tickets: get them through congress supporters)
Massive mobile tech event, 50.000+ people every year.
http://www.mobileworldcongress.com/
11-12 NETWORKED DISRUPTION @Ljubljana (Aksioma)
http://aksioma.org/networked.disruption/
"The Networked Disruption exhibition is based on Bazzichelli's book Networked Disruption: Rethinking Oppositions in Art, Hacktivism and the Business of Social Networking (DARC Press, The Digital Aesthetics Research Centre of Aarhus University, 2013). Bazzichelli's hypothesis is that mutual interferences between art, hacktivism and the business of social networking have changed the meaning and contexts of political and technological criticism. Hackers and artists have been active agents in business innovation, while at the same time also undermining business. Artists and hackers use disruptive techniques of networking within the framework of social media, opening up a critical perspective towards business to generate unpredictable feedback and unexpected reactions; business enterprises apply disruption as a form of innovation to create new markets and network values, which are often just as unpredictable. Bazzichelli proposes the concept of the Art of Disrupting Business as a form of artistic practice within the business field of information technology."
11-21 (im)Possible Futures @Ghent/BE
http://impossiblefutures.be/en/
"During (im)Possible Futures Vooruit and CAMPO, in collaboration with Ghent University , embark on a quest for the boundaries of imagination, removing blinders, thinking out of the box and turning jammers on or off. In times in which we seem to roll from one crisis into the next, the importance of imagination remains more crucial than ever."
12 B-SIDES @Ljubljana (Poligon)
http://bsidesljubljana.si
14 muCCC @munich by CCC
chaos computer club muenchen party
http://muc.ccc.de/party
12-14 WORK IN PROGRESS // @Hamburg (Kampnagel)
http://work-in-progress-hamburg.de/programm/the-p2p-commons-economy-the-automation-of-knowledge-work-and-the-future-of-work
+michel.bauwens +jeremy.rifkin
50€ / 25€ reduced
16-20 CeBIT @Hannover
"Exhibition & Conference for IT & Digital Business"
http://www.cebit.de/home
55€ day ticket, 105€ full event
16-17 2nd FLOSS4P2P Workshop // @London (Fab Lab London)
http://p2pvalue.eu/2nd-floss4p2p-workshop
"We know that the Internet was originally decentralized, with protocols and services built by hackers. However, with the arrival of the celebrated Web 2.0, centralization and corporations proprietary platforms seem to have taken over."
[...]
"In the last few years, it has become clear to many that it is not enough to develop free/libre/open source (FLOSS) alternatives, but we also need to re-decentralize the Internet. Many initiatives are being undertaken under this premise (e.g. Ethereum, Diaspora, OwnCloud, MediaGoblin, Sandstorm). These new software tools may also be useful to boost CBPP communities further. In this workshop, we will gather those working around the decentralized FLOSS that could help CBPP/P2P communities. Hackers, academics, activists and interested stakeholders are welcome."
Scholarships: up to 400€
18 Future Internet @Rome
http://www.future-internet.eu/events.html
20-29 STRP Biennial @Eindhoven
http://strp.nl/en/
25-26 Net Futures @Brussels
http://netfutures2015.eu/
~150€ (except if you are EU commission)
27-29 RIPE Atlas Hackathon #visualization @Amsterdam/NL
https://labs.ripe.net/Members/suzanne_taylor_muzzin/ripe-atlas-hackathon-2015
* travel grants offered
* deadline Jan 29
27-29 Metalab Hackathon 11
https://metalab.at/wiki/Hackathon_11
(happens ~1.4 times a year)
28 World Arduino Day
(Worldwide: Linz, Hamburg, ...)
https://day.arduino.cc/
28 International Open Hackerspace Day
(seems like a Dutch initiative)
http://hackerspaces.org/wiki/International_open_hackerspace_day_2015
https://pad.bitlair.nl/p/InternationalOpenHackerspacesDay2015
April 2015
3-5 Challenging Capitalist Modernity II: Dissecting Capitalist Modernity–Building Democratic Confederalism @Hamburg (Hamburg University, Audimax, max 1200 people)
by Network for an alternative quest
http://networkaq.net/
CFP / Call for papers:
http://networkaq.net/2015/CallForPapers_EN.pdf
"""
This conferencewill take place on the Easter weekend, 3-5 April 2015, in Hamburg. This second conferenceshall also focus on the critique of the capitalist modernity but most importantly it will in detailtalk about how to build its alternative. Thus economy and women's freedom shall be two mainthemes in the 2015 conference. It will not only be bigger (the Audimax takes up to 1200 people),but –we expect– even better.
"""
3-5 Newline 2015 @Gent/BE
https://0x20.be/newline/2015/
3-6 EasterHegg 2015 @Braunschweig
by CCC
powered by Stratum0 und Netz39
Standard: 45€
Streaming: Yes
3-6 Revision : Demoscene event
http://2015.revision-party.net
@Saarbrücken/DE
"Revision is the worlds biggest pure Demoscene event with visitors from more than 30 countries!"
4-27 to 5-3 2015 @Tankwa, South Africa
AFRICA BURN
https://www.facebook.com/events/381526312010055/?ref=44&unit_ref=related_events
http://afrikaburn.com/
(MUSIC)
IV/24-26 and IV/30-V/2 @Krems, Austria
DONAUFESTIVAL ~late April
http://www.donaufestival.at
Early bird (early Feb): 72€
6-12 Copass Camp @Fuerteventura
http://camps.copass.org/fuerteventura2015/index-camp
350€ "full experience" for 6 days
7 - ...
CHT LANZAROTE SEASON (CHT4-B) // "APRIL REPOPULATION"
🔗season4-B
10-12 Hacker Hotel
"Luxurious Hacking Experience"
https://hackerhotel.nl/
http://goo.gl/VbPblx
Near @Amersfoort/NL
Economy: 90€
13-18 Resonate @Belgrade
http://resonate.io/2015/
April 17–18 2015 in @New York City/USA
Theorizing the Web #TtW15
~pay what you can
CALL FOR PAPERS
http://thesocietypages.org/cyborgology/2014/12/16/ttw15/
17-19 Barcamp Graz (in German)
http://barcamp-graz.at/
21-23 OpenSource Data Center @Berlin
http://www.osdc.de
23-24 TNW (The Next Web) @Amsterdam
http://thenextweb.com/conference/europe/
at least ~400€ (Jan 8 presale)
23-V/7 Hillhacks
@Dharamsala @Infinity/Ghoomakad hackbase (India)
http://hillhacks.in/
23-V/14
Networked disruption @Rijeka (MMSU) / Croatia
(exhibition)
29 OpenCommons @Linz (German)
http://opencommons.linz.at/
May 2015
1-VI/28 NOMADIC VILLAGE 2015 (Northern Italy, Slovenia, Balkans, Bulgaria/Sophia)
http://nomadic.cd/2015/timing.html
"Since 2009 the Nomadic Village has been a 2 weeks annual settlement of artists on the road. In 2015 it will become a swarm of people on the move for 4 months, travelling across several European countries and stopping along the way to establish 3 different Villages. Artists on the road are invited to propose projects for the entire trip, or parts of it. They will determine their own travelling schedules and use GPS tracking devices to create spontaneous meetings on the road. The Villages are conceived as meeting points as well as production and presentation opportunities."
5-7 Re:Publica @Berlin
http://re-publica.de/
100€ = Reduced ticket
2-8
"GIG" (Global Innovation Gathering) at Re:publica
https://twitter.com/GIG_rp15
9-10 IndieWebCamp @Düsseldorf
http://indiewebcamp.com/2015/Germany
http://lanyrd.com/2015/indiewebcampger/
11-24 Digital Shoreditch @London
"open doors"
http://digitalshoreditch.com/
11-15
RIPE70 Amsterdam
ripe70.ripe.net
15-17 Athens -- Commons Fest 2015
http://commonsfest.info/en/festival-ton-kinon-2015/programma-commons-fests-2015/
14-17 THSF @Toulouse, France
=> Not much info as of now
=> irc://#tetalab@irc.freenode.net
http://thsf.tetalab.org
16-17 @Cologne
"Chaos Cologne - Edge of Control: A conference for hacktivists, artists and makers"
http://chaos.cologne/
CCC + Cologne Art School
20-22 OuiShare @Paris
http://ouishare.net/en/events/ouishare-fest-15
21-30 NOMADIC VILLAGE 2015, Part 2 (Cerkno, Slovenia)
http://nomadic.cd/2015/timing.html
29 @Berlin
http://ph-neutral.darklab.org/
Darklab PXE [Phenoelit eXchange Event]
29-VI/1 BerlinSides @Berlin
https://berlinsides.org/
(Security/Reverse engineering/Crypto)
June 2015
4-7 GPN 15 @Karlsruhe/DE
"Gulaschprogrammiernacht 15", by Chaos Computer Club Karlsruhe
(In German)
CFP goes out after Hegg (April)
https://entropia.de/GPN15
8 June -- 14 August
School of Machines, Making & Make-Believe 10-week full-time
interactive art, technology and public intervention program in Berlin, Germany
for more info and to apply visit our site:
http://schoolofma.org/programs/
11-15
https://oscedays.org/
OPEN SOURCE CIRCULAR ECONOMY DAYS
(Distributed event: many places !!!)
A waste-free and sustainable circular economy canno work without transparency, open access and open source solutions.
Open Source Circular Economy Days is a diverse & globally distributed event using Open Source methodology to build a Circular Economy.
Experts and innovators from the fields of open source hardware, software, data, design, circular economy, waste, resource management and the collaborative economy will work together, globally connected, in order to develop, exchange ideas and prototype systems, products and designs for an Open Source Circular Economy.
11th -15th June @ ???
Open Source Circular Economy Days - Platform exploring #OpenSource for a #CircularEconomy online & offline
https://twitter.com/OSCEdays
http://oscedays.org
#ARCHITECTURE
JUNE 11-28 2015 @ BERLIN
http://www.makecity.berlin/
"""
The festival will include partners from the design scene, from Berlin's rich contemporary art scene, architects, planners and from numerous local platforms in the city that stand for civic engagement and empowerment.
"""
Contact: Francesca Ferguson / Founding Director / ff@make-shift.info
HELSINKI, FINLAND, 12 - 13 June
MEDIA FACADES
http://www.mediafacadeshelsinki.fi/2015/04/17/interrupting-the-everyday/
11-21 Futur en Seine @Paris
http://www.futur-en-seine.fr/
13-14 Portes Ouvertes Ou Pas (POOP) @Paris
Bricol'Fest
https://poop.leloop.org/
16-18 Summer Schools on DeGrowth in Italy
Two summer schools are taking place in Italy in Italian,
one in Trieste (June 16-18) focusing on degrowth and solidarity economy
and another in Torino (first week of September) on urban metabolism and labour.
For more information about the Summer School in Trieste (in Italian) consult:
http://incontronazionale.economiasolidale.net
18-20 Sonar @Barcelona
http://sonar.es/en/2015/
20-25 Relearn 2015 @Brussels
http://relearn.be/2015/
"""Relearn is a summerschool which welcomes persons, artists, students, teachers from all backgrounds and disciplines. Participants will gather to learn from and teach to each other, beyond the traditional paradigms of education.
Free, Libre and Open Source Software plays a fundamental role at Relearn, as it facilitates a different approach to the tools we commonly use in our practices and lives. For instance, it can allow us to understand the influence that tools themselves exert on the way they are used, or the different social relations and economies that are formed between who creates and uses them. Such a questioning approach to technology feels urgent, in a time in which more and more social, political and personal issues are addressed by solely technological means.
In continuation with the previous editions, Relearn will research convivial, experimental and deviant methods and means in the fields of design, computing and education, challenging the normal roles and separations in them (teacher/student, developer/user, art/life...). """
It will take place in Bruxelles, at
Zinneke
.
20-28 2nd (Urban) Nomadic Village @ Water Tower Art Fest, Sophia (Bulgaria)
http://nomadic.cd/2015/timing.html
JUNE 23-26 @USA / Portland
http://opensourcebridge.org/
"Open source citizenship"
"""
Open Source Bridge's purpose is to gather a diverse citizenry and inspire one another to make the world a better place through open source technology and open culture principles.
"""
26-28 Jardin Entropique @Rennes, France
To discuss crucial questions about technology today, based on four themes:
* Can the internet help to reinforce diversity of identity?
* Can technology encourage the reappropriation by citizens of their environment?
* How to encourage the appropriation of the freedom of computer science, for increased control in daily online use?
* How to sustain communication tools that are genuinely free in a context which does not encourage freedom of expression?
Following on from the Breizh Entropy Congress and the Jardin Numérique, this event will include a shared space between the already initiated and the curious. With the aim to increase understanding of the issues, to identify alternatives, to introduce and promote technological reappropriation for a « free » (as in freedom) computer science. In other words, what is freedom of expression in the digital age, and the tools and methods that allow everyone to exercise it.
Debates, conferences, presentations, workshops, creations, performances and other propositions are eagerley awaited!
=> CfP deadline: 10th May 2015
=> Web:
https://jardin-entropique.eu.org
LIMERICK, IRELAND, JUNE 27
7TH INTERNATIONAL CONFERENCE ON COMMUNITIES AND TECHNOLOGIES
http://comtech.community/?page_id=182#DataPC
June 27 2015 @amsterdam/NL
AMIGA HACK
http://www.amiga30.eu/
(held at different locations)
29 June–3 July 2015 @ Sydney, Australia
DIGITAL HUMANITIES CONFERENCE
http://monoskop.org/Digital_Humanities_conference
http://dh2015.org/
"""
Digital Humanities is the annual international conference of the Alliance of Digital Humanities Organizations (ADHO)
"""
30 (at 23:59:60)
The LEAP SECOND PARTY
Torvalds call for silly parties:
http://www.wired.com/2015/01/torvalds_leapsecond/
Because:
"A leap second will again be inserted at the end of June 30, 2015 at 23:59:60 UTC"
http://en.wikipedia.org/wiki/Leap_second
PHILADELPHIA, US, JUNE 30
PRIVACY ENHANCING TECHNOLOGIES SYMPOSIUM
https://petsymposium.org/2015/hotpets.php
July 2015
2-4 Polyconf @Poznan, PL
"Advanced approaches in polylingual software design"
CFP closes: Mar 8, 2015 @
https://docs.google.com/forms/d/1eYd1bNcaG3cJj-_T5WGzPGkdiIHIt7OtEpjvTE-_6dY/viewform?fbzx=-1931623602763285706
6 - 15 Summer School at the premises of Universitat Autonoma de Barcelona and the social centers Can Masdeu (Barcelona) and Can Decreix (Cerbere), France:
https://fair.coop/groups/faircoop-community/extension-comission/forum/topic/summer-events-interesting-for-faircoop-goals/
6-10
CIUDAD SENSIBLE @Valencia
http://arquitecturascolectivas.net/noticias/ciudad-sensible-2015-infraestructura-para-la-participacion
https://ciudadsensible.wordpress.com/
7-8 Caps Conference @Brussels, BE
http://caps-conference.eu/
CFP : April 30th !!!!!
7-12 Nowhere @Zaragoza, Spain // 100€
(a European arts-based event inspired by Burning Man. It is held annually in July near Zaragoza in north-eastern Spain)
http://www.goingnowhere.org/en/aboutnowhere
9-12
camp++ @Fort Monostor, Komárom, Hungary
"We regard this event as one of the few places where a global exchange using the creative-critical approach to technology and society is possible without censorship."
CfP (closes 2015-05-24 12:00:00+0200):
http://camp.hsbp.org/2015/pp7df/cfp.html
Website:
http://camp.hsbp.org/2015/pp7df/cfp.html
10-12
Summer Camp Garrotxa + SAX 2015
Mas la coma de mont - Batet de la Serra @La Garrotxa, Spain // 110-0€ (price includes hosting)
Hacking meeting in nature / Annual guifi.net meeting (talks in Spanish)
http://summercamp.cat/scg15/inscripcio-scg15/
18-25
"Summer Session" //
http://w2015.nsuweb.org/
// @ Druskininkai, Lithuania
Nordic Summer University (NSU), a truly unique event that can quickest be described as a mixture of a conference, a summer camp and a hippie collective.
CFP / Grant deadline: "Applications for scholarship or grant is from April 1st till April 15th 2015."
Registration deadline: June 1st // "Please register for the Summer Session and study circle (whether you are presenting a paper or not) by June 1st. We have launched a website for registration and payment:
http://w2014.nsuweb.org/
. "
20-24 July 2015 @ St Anne's College / Oxford
Digital Humanities at Oxford Summer School
http://dhoxss.humanities.ox.ac.uk/2015
"""
The Digital Humanities at Oxford Summer School offers training to anyone with an interest in the Digital Humanities, including academics at all career stages, students, project managers, and people who work in IT, libraries, and cultural heritage. Delegates follow one of our 8 workshops throughout the week, supplementing their training with expert guest lectures. Please see the Programme for more details. Bed and breakfast, en-suite accommodation is available at St Anne's College, Oxford, on a first-come-first-served basis. Delegates can also join events each evening.
"""
------------
http://dhoxss.humanities.ox.ac.uk/2015/registration.html
Meh, >500 pounds to enter
29 - VII/8 @ Calvanico (South-West Italy)
COMMONS CAMP
http://www.commons.camp/
"Ouishare + RuralHub coproduction"
July 31 - August 2 @ Lithuania
No Trolls Allowed hackercamp
http://2015.notrollsallowed.com
August 2015
3-9 Battlemesh v8 @ Maribor, Slovenia
http://battlemesh.org/BattleMeshV8
3-9 pif_camp @ Trenta, Slovenia
PIFcamp is a 7-day nomad maker-base set in the Slovenian nature, where art, technology and knowledge meet. During hands-on workshops, presentations, field trips, laboratory research and with the help from experienced local and international guests from different fields, the participants will actively take part in the exploration and representation of climate, economic, ecological, technological, social, political, cultural, artistic and geopolitical changes, and tensions of past, present and future Europe. In DIY, DIWO and DITO manner!
http://pifcamp.ljudmila.org/sl/prijavi-se/
CFP: "EARLY BIRD OPEN CALL FOR PARTICIPATION IS OPEN TILL JUNE 4th!"
3-17 3rd Nomadic Village @ Hohe Wand Austria
http://nomadic.cd/2015/timing.html
9-15 Summer school on climate justice, close to Cologne, Germany
http://www.degrowth.de/en/summer-school-2015
13-17 Chaos Communication Camp !!! (#cccamp15)
(Biggest EU hacker camp, happens every 4 years)
@Brandenburg (Mildenberg? Ziegeleipark?) ... Near Berlin
http://wiki.milliways.info/wiki/Chaos_Communication_Camp_2015
Announced: Nov 8 (-10 months)
CFP: May 17th (-3 months)
Tent reservation + Village registration: June 20th (-2 months)
15-22 DebConf @Heidelberg
http://debconf15.debconf.org/
"DebConf is the annual Debian developers meeting, an event filled with discussions, workshops and coding parties – all of them highly technical in nature."
15-XI/20
POC21 (Ouishare & OpenState) ->
http://poc21.cc/
"Imagine an appealing, mainstream catalogue as ubiquitous as IKEA's, showcasing an open source sustainable lifestyle. That is our plan. / Between POC21 and COP21, and beyond, we will roll out a massive communication plan toward mainstream media, policymakers, investors and academia, to spread the word about huge potential of open source projects to tackle sustainability and climate crises."
Duration: 5 weeks / Budget: ~960.000€ / Open to 50 participants personally selected by the screening process (...)
(MUSIC)
19-23 @ Berlin
ATONAL BERLIN
https://www.facebook.com/berlinatonal
https://berlin-atonal.com/atonal-2016/
24-28 1st P2P FOUNDATION SUMMER SCHOOL
@Cloughjordan Eco-Village, Ireland
The Art of Commoning
"How can a commons-based collaborative economy strengthen the resilience of our communities?"
http://cultivate.ie/community-resilience/1246-p2p-summer-school
At
http://www.thevillage.ie/
Cost: €500, includes ?
25-28 @Istanbul
OpenLivingLab Days
"""
Your invitation to the Living Lab gig of the year!
Organised in Istanbul from the 25th to the 28th of August 2015 by the European Network of Living Labs (ENoLL) together with Basaksehir Living Lab, OpenLivingLab Days is the annual summit of the worldwide Living Lab community.
"""
8/31 - 9/1 @Prague/Czech Republic
WRITE THE DOCS EUROPE
http://www.writethedocs.org/conf/eu/2015/schedule/
July + August 2015
MM Kamp (MMK) @ Gračac, Lika, Croatia
"MMK15 is an international (extended/hybrid) cultural event taking place at the eco-camp in Lovinac during July and August 2015. MMK15 invites artist, activists, environmentalists, common-ists and survivalists to gather around the theme "Future Environments". MMK15 combines research, experiment and workshops with creative thinking and environmental consciousness using transdisciplinary strategies and collaborative efforts"
http://mmkamp.gentlejunk.net/
http://gentlejunk.net/projects/doku.php?id=mmk_15_workpage
CFP open!
September 2015
2-3 Pirate Summit (startups) @Cologne
http://piratesummit.com/en/piratesummit-2015
150€
2-6 2015 @ Venice / ITALY
ITALIAN GRAPPA
http://www.endsummercamp.org/index.php/Main_Page
http://italiangrappa.it/
2-7 Campus Party @ London
http://www.campus-party.eu/2013/about-cp.html
2-4 Arse Elektronika @San Francisco, USA
SHOOT YOUR WORKLOAD / Sex, work and tech
http://www.monochrom.at/arse-elektronika/
3-7 Prix Ars Electronica @Linz/Austria
http://www.aec.at/prix/en/
3-4 LONG PROGRESS BAR @Brighton/UK
http://www.lighthouse.org.uk/programme/the-long-progress-bar
Playful, inspiring and timely, The Long Progress Bar is a two-day festival of radical imagination that explores new methods of empowerment through collective action, art, culture and technology.
4-6 MRMCD 2015 @Hochschule Darmstadt by CCC
https://mrmcd.net/2015/index.en.html
"For this years mrmcd we're looking again for interesting contributions. Topics usually present on the mrmcd are for example Open Source projects, Cryptography, Social Networks, embedded systems, programming languages, privacy and anonymity and the resulting social questions.
According to this year's topic we're especially looking forward for topics on the interface of body and technology, let it be research or development under the keyword Self Quantization or interesting technologies from the field of sports and competition."
23 / 43€
CFP until early August:
http://events.ccc.de/2015/06/01/mrmcd2015-call-for-participation-en/
(via Frab)
9 - 11 @ Manchester, UK
MTSR 2015 | 9th Metadata and Semantics Research Conference
http://www.mtsr-conf.org
"""
Special Track on Metadata & Semantics for Open Repositories, Research Information Systems and Data Infrastructures
Part of the 9th Metadata and Semantics Research Conference (MTSR 2015)
"""
CFP : June 5th
10. - 13. SOLIKON @Berlin
Week of Change and Congress on Solidarity Economy and Transformation Berlin
http://www.solikon2015.org/en
11-13 BalCCon2k15 (Balkan Computer Congress) @Novi Sad, Vojvodina / Serbia
https://2k15.balccon.org/index.php?title=Main_Page
https://balccon.org/
CFP : ?
14-20 Incubate @Tilburg
Indie/Alternative Music / Multidiscpilinary arts
http://en.wikipedia.org/wiki/Incubate_%28festival%29
http://incubate.org/2015/
~100€
https://nextconf.eu
Sept 24-25 2015 @Hamburg
"Business Punk" stuff
25-26 Over the Air @ London/UK
http://overtheair.org/
October 2015
2 THE TECHNOSPHERE, NOW @HKW, Berlin/DE
http://hkw.de/en/programm/projekte/2015/technosphere/technosphere_start.php
"The twentieth-century celebrated technology as a way to achieve planetary unity and control. Yet today technics, nature, and human activity seem to combine in increasingly disorienting, uncontrolled compositions in which once-reliable distinctions lose their stability. How did we end up in this world of technological vertigo, this Mobius strip of world and planetary technics, wherein cause and effect, local and global factors, human and non-human agency, perpetually confuse and confound one another's borders? What governs this constitution (or collision) of forces? And what are the contingent, strategic, or historical events and networks that form durable apparatuses among them?
This dilemma of global technology and its identity will be the main theme of Technosphere (2015-18), a research project investigating origins and future itineraries of this technical world within a larger series of international events, performances, seminars, and conferences that will take place at HKW over the next four years."
3-4 MEDIA HACKDAY @Berlin Fablab
http://www.mediahackday.com/
8-10 RENEWABLE FUTURES CONFERENCE @ RIGA by RIXC
http://rixc.org/en/conference/
"""
The Renewable Futures is a new conference series in the Baltic Sea region that aims to invent new avenues for more sustainable and imaginative future developments. It will shape new contact zones between traditionally separated domains - art and science, academic research and independent creative practices, sustainable businesses and social engagement in the 21st century.
"""
CFP DEADLINE: March 20, 2015
http://openconf.rixc.lv/openconf.php
-----------------------------------------------------
(Somehow a part of / connected to ...)
RIXC FESTIVAL:
"The festival in 2015 manifests the "post-media" conditions in art"
http://rixc.org/en/festival/
CFP DEADLINE: April 20, 2015
"Please submit your proposals by sending a description of idea, images, links, etc. and short biography (200 words) via e-mail: rixc (at) rixc.lv"
10-11 GETD#3 Summit & Hackathon @Berlin
"Together, we are discussing the hottest topics of the decentralized web and IoT (Internet of Things)!"
http://get-d.net/#events
40€
13-14,
PRIMAVERA HACKER 2015
DESOBEDIENCIA TECNOLOGICA
http://primaverahacker.cl/
@Santiago, Chile (?)
14-18 FRAKFURT BOOK FAIRE @Frankfurt
http://www.buchmesse.de/en/fbf/
16-18 HACKOVER @ Hannover/DE by CCC
... Demoscene?
https://hackover.de/
https://twitter.com/hackover_c3h
17-18 Redecentralize Conference - taking back the net @ London/UK
A weekend to learn, connect and make technology that shapes society
Unconference/BarCamp with workshop spaces, lightning talks and 3 keynotes a day.
https://twitter.com/redecentralize
5 pounds + donations
22-25 UN|COMMONS @Berlin
The Fight For Common Wealth | Volksbühne at Rosa-Luxemburg Platz | Berlin
http://berlinergazette.de/uncommons/
"Water and food, data and networks, medicine and cultural assets: Who owns these resources? Who ought to?"
-------
Michel Bauwens "3:00 p.m.: What could be our commons?
With Michel Bauwens (P2P Foundation, Chiang Mai) and Yochai Benkler (Harvard University, Boston). Moderation: Max Haiven (Radical Imagination Project, Halifax)."
[MUSIC]
23-25 FUTURE ARTEFACTS @London/UK
http://www.futureartefacts.com/
Come and see the future of physical media; the world's most progressive music, arts publishing, fashion and tech companies will be selling exclusive products at the fair.
<Free>
24-25 DATENSPUREN @ Dresden/DE by CCC
Crypto-Security / IoT sec / Crypto-Usability / ...
CFP: Aug 30th
November 2015
6-8 MOZFEST 2015 @ London, UK
https://2015.mozillafestival.org/
Three days of building a truly global web together. Come with an idea, leave with a community.
CFP : Deadline for submission is 7th of September 2015 at 21:00 UTC (-2 months) @
https://2015.mozillafestival.org/proposals
6-7 IASC Urban Commons conference @Bologna, Italy
http://www.labgov.it/urbancommons/
"Inspired by the recently implemented Bologna Regulation on Collaboration for the Care and Regeneration of the Urban Commons, as well as by other commons-based experiments in cities around Italy by the LabGov project (e.g. Co-Mantova, Co-Battipaglia and Co-Palermo), the 1st IASC Thematic Conference on the Urban Commons will bring together leading scholars, researchers, policymakers, practitioners and social innovators to take stock of the developments in the interdisciplinary study of the urban commons and related questions of urban governance."
7-8 FSCONS 2015 @Göteborg, Sweden
Free Society Conference and Nordic Summit
FSCONS exists to provide a meeting place where subjects covering society, culture and technology can be discussed and brought to life in peer discussions, without being confined to each particular subject area. It should provide both the physical and virtual space where people, organisations and governments, with interest in the three subject areas can meet in a participatory and constructive dialogue. The unique combination of topics creates a platform where cross-pollination between the areas can occur, and where new co-operations and thoughts can emerge which allows the participants to find new inspiration even from areas outside of their own.
CFP: July 15th (-4 months) @
https://fscons.org/2015/cfp.html
9-15 HackBeach @Kerala, India
Partner "summer/beach" festival to hillhacks, organised by KEK hackbase
https://wiki.hackbeach.in/
https://twitter.com/hackbeach
11-12 SLUSH @Helsinki, Finland
Slush is a non-profit event organized by a community of entrepreneurs, investors, students and music festival organizers. Although Slush has grown from a 300-person event to become one of the leading events of its kind in the world, the philosophy behind it has remained the same: to help the next generation of great, world-conquering companies forward.
Early bird (-2 months) = 300€
14-16 OpenCon 2015 @ Brussels/BE
"The student and early career academic professional conference on Open Access, Open Education, and Open Data"
Empowering the Next Generation to Advance Open Access, Open Education and Open Data will take place in on November 14-16 in Brussels, Belgium and bring together students and early career academic professionals from across the world to learn about the issues, develop critical skills, and return home ready to catalyze action toward a more open system for sharing the world's information — from scholarly and scientific research, to educational materials, to digital data."
CFP:
* Applications to attend OpenCon are open until June 22nd, but applicants are encouraged to apply early.
* OpenCon seeks to bring together the most capable, motivated students and early career academic professionals from around the world to advance Open Access, Open Education, and Open Data—regardless of their ability to cover travel costs. In 2014, more than 80% of attendees received support. Due to this, attendance at OpenCon is by application only.
* Applicants can request a full or partial travel scholarship, which will be awarded to most of those accepted. OpenCon 2015 will convene students and early career academic professionals from around the world and serve as a powerful catalyst for projects led by the next generation to advance OpenCon's three focus areas—Open Access, Open Education, and Open Research Data. Through a program of keynotes, panel discussions, workshops, and hackathons, participants will build skills in key areas—from raising institutional awareness to coordinating national-level campaigns effectively. Apply early at
www.opencon2015.org/attend
."
Co-Org:
Jonathan Gray (OpenPhilosophy)
14-15 NixCon @Berlin, Germany
NixOS Linux conference (
http://nixos.org
)
http://conf.nixos.org
16-20 RIPE71 @Bucharest, Romania
"A RIPE Meeting is a five-day event where Internet Service Providers (ISPs), network operators and other interested parties gather to discuss issues of interest to the Internet community."
https://ripe71.ripe.net/
(for students only 50 Euros!)
(FILM)
26 NOV - 4 DEC 2015 @Lanzarote/ESP
https://www.facebook.com/MuestradeCineEuropeodeLanzarote
28-29 T-DOSE @Eindhoven/NL
Open Source
http://www.t-dose.org/content/t-dose-10th-edition-call-projects-and-speakers
28 CoderDojo @Hannover, Germany
1. CoderDojo Hannover - LeineLab 10-13 Uhr
http://coderdojo-hannover.de/
December 2015
26-I/3
Maghreb social innovation retreat #2 @Morocco
"A retreat is a powerful step in the journey of self-investigation. As a participant, you will join a group of 20 outstanding social innovators from around the world. The highly interactive program of the retreat includes 8-days of sightseeing, bivouac, personal time, co-created workshops, group discussions and some enchanting "gaadates" with the locals. We will be staying far from civilisation, at Merzouga, a magical oasis in a sea of sand, 600 KM south-east of Rabat."
http://www.msir2015.com/
<travel + 720€ for 8 days>
27-30 32c3 @Hamburg
CHAOS COMMUNICATION CONGRESS
https://events.ccc.de/congress/2015/wiki/Main_Page
More:
* halfnarp (talks):
http://halfnarp.events.ccc.de/
* pad: hackbases
🔗32c3
* pad: anarchist village
https://pad.riseup.net/p/anarchist32c3
¶
2016
January 2016
16 DISOBEY @HELSINKI
https://help.disobey.fi/en/
"We here at Disobey.fi wish to encourage hacker culture, and bring together like minded individuals at a gathering to share information and to train the skills our adversaries use against us. Our goal is to foster a vibrant community of makers, breakers and shakers. Close to everything is ready, but you may want to contribute with something you made, or found."
18-21 ArcticJS
http://arcticjs.club/
Longyearbyen, Svalbard/NO (arctic permafrost islands)
23 Hoera6jaar + SHA Meeting (Dutch Hacker Camp) @Revspace, Den Haag/NL
https://revspace.nl/Hoera6jaar
23 Prehackit (Hackmeeting kickoff) @Exploit - Largo Bruno Pontecorvo, Pisa, Italy
http://hackmeeting.org/
30-31 FOSDEM 2016 @ Brussels/BE
"FOSDEM is a free event for software developers to meet, share ideas and collaborate."
https://fosdem.org/2016/
-----
CFP:
*
https://fosdem.org/2016/news/2015-09-24-call-for-participation/
* Announced late Sept 24 (-5 months)
* Main talks Oct 30 (-4 months)
* Stands Nov 13 (-3.5 months)
* Lightning talk deadline Nov 27 (-3 months)
30 ByteNight @ HSBXL, Brussels/BE
FOSDEM party at the local hackerspace
https://hackerspace.be/Bytenight_%282016%29
https://www.facebook.com/events/1152933721386418/
February 2016
2-III/2
CHT SEASON4-C (CHT4-C) @ Lanzarote, Canary Islands (Spain)
🔗season4-C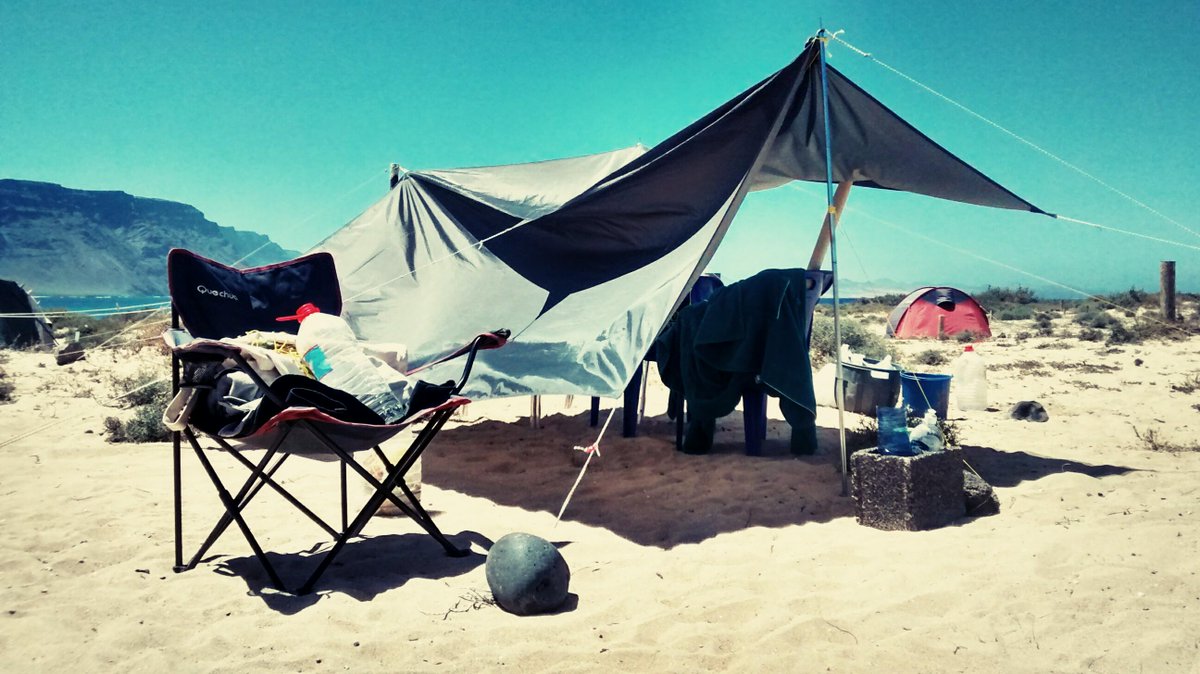 3-7 Transmediale @Berlin/DE
"conversation piece"
http://2016.transmediale.de/
22-25
MWC 2016 @Barcelona/ES
http://www.mobileworldcongress.com/
<Free via sponsor invite>
25-28 LOTE5: FAIL # UNFAIL @Brussels/BE
Antiheroes and Edgeryders are teaming up to run this years annual Living on the Edge.
https://edgeryders.eu/en/lote5/welcome-to-lote5
<Ticket by pre-participation>
26-28 @Essen/DE by chaospott
Hack im Pott 0
http://hackimpott.de
March 2016
1-6 IFF / Internet Freedom Festival @Valencia, Spain
https://internetfreedomfestival.org/
"Joining Forces to Fight Censorship and Surveillance"
"The Internet Freedom Festival gathers the community keeping the Internet open and uncensored for a week of multidisciplinary collaboration"
5-7 GOSH 2016 @Genewa/SUI
http://openhardware.science/
18-20 Newline @Gent/BE
https://0x20.be/newline/2016/
20-23 @Stockholm, Sweden
UNDISCIPLINED ENVIRONMENTS
International Conference of the European Network of Political Ecology
http://www.politicalecology.eu/news/item/entitleconference
CFP
Decolonial Political Ecology
Post-capitalist ecologies
Enclosures vs. Commoning
<becha
25-28 @Salzburg, Austria
EasterHegg by CCC
http://www.easterhegg.eu/
At "Arge Kultur Salzburg"
Info:
https://eh16.easterhegg.eu/
Announced at:
https://events.ccc.de/2016/01/11/easterhegg-2016/
CFP until March 1st (-1 month!)
[MUSIC+ART]
30th March - 2nd April 2016
FutureEverything 2016 - RE:Source @Manchester, UK
"""We've just sold out of our Super Early Bird full festival passes, however we've just released a limited batch of Early Bird full festival passes at the ridiculous price of £100, so once they're gone, they're gone. """
April 2016
12-16 Resonate Live @Belgrade, Serbia
14-16 Resonate Conference @Belgrade, Serbia
Early bird full : 169€ (released November 26 2014 = -4.5 months)
http://resonate.io/2016/
14-22 HKW Anthropocene Campus @Berlin
(Registrations were closed in November 2015)
15-18 Libre Graphics Meeting 2016 @London
http://libregraphicsmeeting.org/2016/
CFP: January 10th (-4 months)
22-24 Hack the Earth: SIMBIOTICA @Calafou
https://calafou.org/en/content/hack-earth-simbiotica-22-24-april
25-27 CubaConf @Cuba
http://www.cubaconf.org/
"glad to invite you to join the International Free Software Conference in Cuba in April 2016."
29-30 SquatConf Berlin @ Berlin, TBA
http://squatconf.eu/
exact venue TBA, visit #squatconf @ Freenode for more info
May 2016
Hillhacks @Infinity Hackbase, India
Edition 3: May – June 2016
"hacking and making in the himalayas"
Return flights from EU ~450-550€ (Jet Airways / India Airlines)
http://hillhacks.in/
2-4 re:publica @Berlin/DE
https://re-publica.de/
"conference on internet & society"
3-4 csv,conf,v2 @Berlin/DE
http://csvconf.com/
Free registration until ~Ãpr 15 (-1 month)
Now 100/400€ (!?)
5 OpenTechSummit @Berlin/DE
http://opentechsummit.net/
(Tickets ~20€, 100% discount registration codes abound days before)
13-16
Ende Gelände 2016! near @Berlin
https://www.ende-gelaende.org/en/
Stop Coal. Protect the Climate!
14-16 Pinksterlanddagen (an anarchist festival since 1927) @Appelscha/NL (north of NL)
"...offers a stage to passionate people with an anarchist story from the 22th until the 25th of may 2015. The preparation group invites them to come and give a workshop, do a lecture or to perform. All contributions together will create a lively program that will encourage people to think and to act.
The Pinksterlanddagen is a political festival in which a big part of the anarchist/activist movement of the Netherlands is represented. The PL also tries to reach out over the borders and to invite international guests. Topics that are often discussed are feminism, migration, labour struggle, anti militarism, environmental movement, animal rights and the history of anarchism"
18-23 SQEK2016 @Rotterdam/NL
https://roffasqek.wordpress.com/
18-21 Toulouse Hacker Space Factory aka THSF - Toulouse, south of France
http://thsf.tetalab.org
&
http://weblog.mixart-myrys.org/?tag/thsf
19-22 CryptoCon 2016 @sublab, Hackerspace Leipzig
For the fourth time Leipzig Hackerspace sublab e.V. and Bündnis Privacy Leipzig e.V. invite everybody to our security conference CryptoCon16 themed "Patch me if you can". Ehe event will take place from May 19 until May 22, 2016, at our location in Leipzig-Plagwitz (Westwerk). For more Information, see:
https://cryptocon.org/16/
(WIP)
20-22 campGND 2016 @Scotland
campGND is a weekend long camping festival for hackers and makers.
campGND will be held in a scenic location in the North East of Scotland. With power , wifi and mesh networks.
http://campgnd.com/
23 to VII/12
CHT SEASON4-D (CHT4-D) @ Lanzarote, Canary Islands (Spain)
"NEW TYPOLOGIES"
🔗season4-D
23-VI/3 Redesign of Society 2016 @Helsinki/Finland
"Is the future something that will happen to you, or is it something to be created together? On Monday May 23rd we will open a utopia café in Kluuvi for working on serious utopias - futures that are desirable, viable and achievable. Come to see design fiction of everyday life in 2040 and hear histories of the future. Of course, you can also rewrite them and gather building blocks for your own utopia. Did we achieve global peace, food security and social protection for everyone? What do you want from the future society, what are your desirables? You can also study background materials informing our work and participate in events and debates."
http://redesignofsociety.org/RoSMS2016/utopia2040poster/
Aalto ARTS Media Lab | Redesign of Society | 23.5–3.6.2016 | Kluuvi Shopping Centre
26-29 @karlsruhe by CCC
Gulaschprogrammiernacht (GPN16)
https://entropia.de/gulasch
26-VII/1 World Congress of the Hedonist International @ Germany, near the ocean
http://worldcongress.hedonist-international.org/?lang=en
April 13: Tickets sold out
April 17: CFP deadline
"""We are seeking lectures and workshops dealing with the three themes of the congress: protest, party and activism: Culture Jamming and Media guerrilla lectures and workshops of all kinds. International activists who wish to spread information about political struggles in their countries. Lectures and workshops about the theory, practice and history of hedonism. Lectures and workshops about social struggles in theory and practice. Lectures and workshops dealing with exciting scientific and technological topics. Contributions aimed at making our world more diverse and combatting discrimination. Theoretical and practical ideas on civil disobedience. Attractions like the glitter bus or the freak-o-mat – a ski jump simulator or a climbing park. Many heat resistant lecturers for the lightening sauna talks (100° C, ten minutes and one infusion)."""
27-28 Housing Activism: Beyond the West @ Stockholm/SWE
http://www.sh.se/housing_activism_conference
International conference to be held at Centre for Baltic and East European Studies (CBEES), Södertörn University, Stockholm, Sweden
------------
CFP :
* Deadline for submission of paper proposals: 31st January 2016.
* Submission of full paper: 6th May 2016.
* To participate without a paper, indicate your interest by April 15th 2016
27-28 ANTHROPOS – ANTHROPOTECHNICS – ANTHROPOCENE — PETER SLOTERDIJK AND BERNARD STIEGLER @Nijmegen/NL
The title of the encounter is 'Anthropos-Anthropotechnics-Anthropocene' and this means that it will be thematically devoted to the relation between humanity, technology and ecology in the work of both Sloterdijk and Stiegler and more specifically to an exploration of the changing relations between the human and technology within the emerging context of the anthropocene – i.e., the new geological epoch proposed recently by geologists and earth systems scientists in which 'the human' has supposedly become the most important geological (f)actor.
http://nootechnics.org/
[POLITICS]
27-28 CONFLICTING POLITICAL ONTOLOGIES AND IMPLICATION FOR TRANSFORMARTIVE ACTION @Ljubljana, Slovenia
CFP:
* "Abstracts of around 250 words should be submitted to cpern@criticalpoliticaleconomy.net by no later than the 15th of January 2016. The applicants will be informed of the selection committee's decision by 31st of January 2016."
*
http://www.delavske-studije.si/cfp-conflicting-political-ontologies-and-implications-for-transformative-action/
[ARCHITECTURE]
15th International Architecture Exhibition @ Venice / ITA
28th May > 27th November 2016
"Reporting from the front"
http://www.labiennale.org/en/architecture/exhibition/
http://www.labiennale.org/en/architecture/exhibition/baratta.html
(concept)
June 2016
Hillhacks @Infinity Hackbase, India
Edition 3: May – June 2016
"hacking and making in the himalayas"
Return flights from EU ~450-550€ (Jet Airways / India Airlines)
http://hillhacks.in/
3-5 HACKMEETING, Edition 0x13, ITALY @Pisa, Italy
(Announced January 2016 \o/)
http://it.hackmeeting.org/
https://it.wikipedia.org/wiki/Hackmeeting
Rotating space // First 1998 // ~800
3-4 Digital Bauhaus Summit 2016 : Luxury Communism @ Weimar
http://www.digitalbauhaussummit.de/
Tracks (Day 1): Cyberproles: Life in the Post-Automation Economy, Exoskeletons: Smart vs. Sexy Urban Algorithms, Teknokomrades: Scaling Luxury, Intelligence and Immortality // Conference (Day 2): Theme I – A Better Place: Reshuffling the Means of Production, Theme II – Never Mind The Cyborg – Here Comes Der Neue Mensch
8-12 TOORCAMP
"The American hacker camp" (since 2009)
http://toorcamp.toorcon.net/
@ San Juan Islands (North America)
???
CollabCamp @Paris ?
16-18 @London
http://festival.humanorganising.org/
The Festival of Human Organising is a celebration of humans' ability to self-organise to achieve what they can't achieve on their own. It challenges conventional assumptions that people can be divided into rulers and ruled, and that organising needs to be done in top down ways.
KEY DATES: On-line event registration: 18th March – 11th April
24-VII/1 @PAF, France
ELSEWHERE & OTHERWISE, 3rd edition
http://www.pa-f.net/node/25107
"For the third edition of Elsewhere & Otherwise we decided to continue along the lines set on the last encounter and further the work on rituals, formalisation, the erotic, magic, and social practice. The collective study we begun with E&O has so far invoked a large and varied set of practitioners and thinkers busy with those matters, especially from queer and politically engaged perspectives."
July 2016
7-10 (unconfirmed) Stadtflucht9 camp @Austria
"Electro activists spending their summer holiday camping on a particularly nice hillside meadow, close to a stone quarry, with a big hut with sanitary facilities, a kitchen and other infrastructure - provided by our friends from the art frontier, VSL."
https://metalab.at/wiki/Stadtflucht
http://stadtflucht.soup.io/
+METALAB(Vienna) +VSL(Lindabrunn) +H.A.C.K.(Budapest)
18 - IIX/5
LIKA 2016 CAMP @ Lika, Croatia
https://wiki.techinc.nl/index.php/LikaCamp2016
When: 18.7. - 5.8. 2016. /// Three weeks of:
Buildup 17-23.7.
Meetup 23-31.7.
Cleanup 1-5.8.
"Exploration of the possibilities for the communal center in the village + Sharing experiences between friends and family, learning/teaching each other, Do It Together = HACKING + Enjoying nature"
[...]
"Rural Adventure in Communal Living, Lika, Croatia
[...]
unconference, camping, initializing intentional community, kids-friendly"
25-31 PIFcamp @ Soča, Trenta (Triglav national Park), Slovenia
http://pif.camp
CFP: May 27 (
http://pifcamp.ljudmila.org/sl/prijavi-se/
, English version should be around)
28-31 Haxogreen @ Luxembourg
https://haxogreen.lu/
... is a 4-day outdoor summer camp for over 100 hackers from all over Europe
August 2016
1-14 Hohe Wand, Austria
http://nomadicvillage.blogspot.co.at/2015/12/call-for-proposals-2016.html
Deadline for proposals: 29th of February 2016
The Nomadic Village is a 2-week settlement in which nomadic artists' mobile homes/ateliers form the structure of the Village. The center and townhall is the big blue bus and the Galeria Nowhere exhibition caravan. // We will also offer other small opportunities and one mobile residency between May and July en route through Serbia and Romania.
5-7 EMF HACKER CAMP 2016 @ Bletchey, UK
https://www.emfcamp.org
6-13 HitchGathering 2016 @ Oslo, Norway
http://hitchgathering.org/
https://www.facebook.com/events/1744265099175751/
http://hitchwiki.org/en/Hitchgathering/2016
http://hitchwiki.org/en/Hitchgathering/2016/Pre-gathering_in_Lithuania
8 Earth Overshoot Day @Global
http://www.overshootday.org/
"We use more ecological resources and services than nature can regenerate through overfishing, overharvesting forests and emitting more carbon dioxide into the atmosphere than forests can sequester."
12.-21. August in the west of Lower-Austria
Anarchist Summer Camp 2016
https://www.acamp2016.org
Contact: acamp2016@autistici.org
13-15 @Hoge Rielen, Belgium
Fri3d Camp 2016
http://fri3d.be/index.php/Main_Page
the family-friendly maker camp about technology, education && nature
18-21 Camp++ 0x7e0 @ Komarom/Hungary
https://camp.hsbp.org/2016/
(Music)
18-21 Green Man Festival @ Brecon Beacons, Wales
http://www.greenman.net/
Green Man is an independent music and arts festival held annually in the Brecon Beacons, Wales. It has evolved into a 20,000 capacity 4 day event, showcasing predominantly Live music (in particular Alternative, Indie, Rock, Folk, Dance and Americana), Literature, Film, Comedy, Theatre and Poetry.
19-21 MOCA 2016 (Metro Olografix Camp) "Perfectly Imperfect" @Pescara/ITA
"MOCA is a nord-european style hacker camp; three days of hacking, fiddling, networking, reversing, privacy, lockpicking, electronics and much more; all
of this in Pescara, the city where our association is born in the far 1994. The spirit of MOCA is to offer a "live" environment where everyone is invited to discuss, observe, argue and challenge whatever concerns the world of computers."
https://moca.olografix.org/
(CFP was 3 March - June 30 ... ~ -1.5months)
28-IX/2 Hackademia: empirical studies in computing cultures @ Lűneburg/DE
A Digital Cultures Research Lab (DCRL) Summer School at Leuphana University
"This sum­mer school will pro­vi­de a dia­lo­gue bet­ween ha­ckers and aca­de­mics. As such, we will ad­di­tio­nal­ly in­vi­te a num­ber of ha­ckers, coders, pro­gramm­ers, and tech­no­lo­gists"
CFP:
*
http://cdc.leuphana.com/structure/digital-cultures-research-lab/events/hackademia-empirical-studies-in-computing-cultures/
* "Plea­se sub­mit your CV along with a 500-word ab­stract of your dis­ser­ta­ti­on, and a 500-word ex­pla­na­ti­on on why you would like to at­tend this sum­mer school. The dead­line for ap­p­li­ca­ti­ons for the sum­mer school is Ja­nu­a­ry 4th, 2016."
27-IX/3, Bornhack camp @ Bornholm island, Denmark
https://bornhack.dk
"Bornhack is a 7 day outdoor camp where hackers, makers and people with an interest in technology and security come together to celebrate technology, socialise, learn and have fun"
31-IX/4 EndSummerCamp / ESC 2016 @ Forte Bazzera - Venezia / Italy
by Italian Grappa :D
https://www.endsummercamp.org/
September 2016
1-4 CTJB 2016 @ Vir / Czech Republic
Hacker camp of Czech & Slovakian hackerspaces.
http://ctjb.net/
2-3 Bauhausfest 2016 @ Dessau, Sachsen-Anhalt / DE
"Zirkus, Zirkus – von Schwarz nach Weiß"
http://www.bauhaus-dessau.de/de/buehne/bauhausfest.html
2-4 MRMCD16 - Diagnose Kritisch @ Darmstadt/DE
https://2016.mrmcd.net/de/
2-4 FSFE European Summit @ Berlin/DE
Admission: Free
CFP:
https://wiki.fsfe.org/Events/Summit2016/CallForParticipation
("Deadline is extended to May 29, 2016")
3-4 Hacking with Care Sessions @ c-base, Berlin/DE
meeting, sharing and caring for hackers-activists, caregivers and friends! workshops, presentations/discussions on related topics, individual care sessions,
https://hackingwithcare.in/2016/08/save-the-date-hacking-with-care-sessions-3-4-sept-2016-c-base-berlin/
2-4 The Dark Mountain Gathering Base Camp @Embercombe/UK
http://basecamp.dark-mountain.net/
http://dark-mountain.net/blog/the-dark-mountain-gathering-base-camp-embercombe-september-2nd-4th-2016/
"It's the first large gathering to be held by Dark Mountain for three years and will be a great opportunity to explore the issues the project has raised, to share ideas with real people in a real place, to sit round a hearth and hear stories from the other side of the fire."
(SOLD OUT)
9-11 BalCCon2k16 @ Novi Sad / Serbia
https://balccon.org
17 Chaos Computer Club 35th birthday @Hamburg/DE
https://www.hamburg.ccc.de/2016/08/22/1894
18-20 Write the Docs @Prague/CZE
http://www.writethedocs.org/conf/eu/2016/
22-25 Hacktivist Village @Oakdale, California / USA
https://www.hacktivistvillage.com/
The Hacktivist Village is a new collaborative action hub and interactive discovery area dedicated to the celebration of creativity, curiosity, critical thinking and collaboration.
23-25 State of the Map 2016 @Brussels/BE
http://2016.stateofthemap.org/program/
"State of the Map is the annual event for all mappers and OpenStreetMap users. Enjoy three days in the heart of Europe with talks, discussions, workshops, code and documentation sprints all around the free and open map of the world.
[...]
You may also be interested in the humanitarian mapping events immediatly prior to State of the Map, and the developers hack event immediatly after"
24-27 The World Transformed @Liverpool/UK
#TWT2016
"#TWT2016 is four days of Politics, Art, Culture & Community events hosted by Momentum at Labour Party Conference Fringe. #TWT2016 will be free and open to the public.
Momentum, along with a coalition of grassroots groups, are hosting over 150 hours of fringe talks, workshops, gigs, film screenings, art exhibitions, book launches and children's activities. "
30-IX/2 Salzburg Geekend @Salzburg/AT
https://wiki.sbg.chaostreff.at/geekend16
October 2016
~15 OCTOBER TO ~15 NOVEMBER: CHT5-A HACKER CAMP @Lanzarote, Canary Islands
100€/week food+stay+lab
Start of Season 5!
more info:
https://totalism.org
david@totalism.org
22-23 Datenspuren @Dresden/DE
(CCC event)
https://www.datenspuren.de/2016/
27-28 CopyCamp 2016 @Warsaw/PL
* The 5th International CopyCamp Conference took place on October 27-28, 2016 in Warsaw, under the theme "Future of Copyright in Europe"
* "The International CopyCamp Conference is the first Central-and-Eastern European annual event to undertake a multi-sided, balanced and unrestrained discussion on the social impacts of copyright. Every year representatives of cultural institutions and private sector, administration and the media, artists, activists, politicians and academics meet in Warsaw to discuss the influence of copyright law on the circulation of cultural goods, new business models for authors' remuneration, use of technologies in social activism, importance of copyright in the context of human rights, modern education, innovation. "
https://copycamp.pl/en/
CFP ~ -3months:
"""
July 31: Open Call deadline
early September: Open Call results
October 3: deadline for sending slides
October 10: publishing of the Conference programme
October 27-28: CopyCamp
"""
27-29 Art and Speculative Futures @Barcelona
https://artfuturesconference.wordpress.com/
artfuturesconferencce@gmail.com
"Art and Speculative Future seeks to explore not only one but multiple senses, not one but multiple and diverse histories of art, ignored or omitted, including artists, materials, technologies or excluded geopolitical zones of repeated and commonly accepted stories. Deadline for paper proposals: 15th June, 2016"
CFP: "Deadline for paper proposals: 15th June, 2016"
28-30 Mozfest 2016 @London
https://wiki.mozilla.org/Mozfest/2016
November 2016
ENDING:
[ARCHITECTURE] 15th International Architecture Exhibition @ Venice / ITA
28th May > 27th November 2016
"Reporting from the front"
http://www.labiennale.org/en/architecture/exhibition/
http://www.labiennale.org/en/architecture/exhibition/baratta.html
(concept)
12-13 FSCONS X @Marstrand, Sweden
"Free Society Conference and Nordic Summit (FSCONS) exists to provide a meeting place where subjects covering society, culture and technology can be discussed and brought to lifee in peer discussions, without being confined to each particular subject area"
12-13 T-DOSE @Eindhoven/NL
http://t-dose.org/
"T-DOSE is a free and yearly event held in The Netherlands to promote use and development of Open Source Software. During this event Open Source projects, developers and visitors can exchange ideas and knowledge. This years event will be held azt the Fontys University of Applied Science in Eindhoven."
End-November till early day of December
http://hackbeach.in
India, south-west-coast
December 2016
ALL MONTH ????
CHT5-A @Lanzarote, Canary Islands, Spain
More soon, see
🔗season5-A
or
🔗contact
here / david@totalism.org
100€/week food+stay+lab
2 Techfugees Conference @London/UK
http://www.techfugees.com/
~ December ???
https://cybercamp.es/retos
via
https://twitter.com/0x13d0/status/620169681438121984
26 - I/3 11th Winter Update Meeting (WUM) @ PAF
http://t9m.mj.am/nl/t9m/lm06r.html
"2016 has marked a beginning of a new era for PAF, as the house today is shared between 50 owners who together will secure a long and strong future for PAF. 3 June 2016 was the day of transition after which the building becomes a collective condition slowly forming new modes of communication and living a new atmosphere. PAF is never a finished product or a given infrastructure but is instead transforming through the installment of pre-figurative practices"
"Limited number of participants. Reservations: Valentina Desideri - Jan Ritsema at contactpaf@gmail.com"
Last week of December @ Hamburg
33c3
¶
2017
January 2017
ALL MONTH ????
CHT5-A @Lanzarote, Canary Islands, Spain
More soon, see
🔗season5-A
or contact
🔗contact
/ david@totalism.org, also see
https://next.totalism.org
+
https://totalism.org/schedule
100€/week food+stay+lab
[EXPERIMENTAL MUSIC]
27-II/5 CTM Festival @Berlin/DE
http://www.ctm-festival.de/festival-2017/welcome/fear-anger-love-theme/
"Fear, Anger and Love are entry points into confrontation with desire, empathy, despair, grief, euphoria, hatred, fragility, disgust, nihilism, rage, loneliness and other sensations. Music conjures emotions more intensely than most art forms, and makes it possible to experience the ambiguous effects and possibilities of intentional emotionalisation. CTM 2017 Fear Anger Love seeks to present musicians and artists that are working with emotion in various ways to respond to urgent societal issues and conflicts that increasingly seem to be emotionally driven."
February 2017
2 - III/5 TRANSMEDIALE @Berlin/DE
"ever elusive: thirty years of transmediale"
http://transmediale.de
reduced: 60€
+ CTM reduced: 120€
Donnerstag, 2. Februar bis Sonntag, 5. Februar 2017 | AKtiVCongrEZ, Hattingen (
https://digitalcourage.de
)
4-5 FOSDEM @Brussels/BE
http://fosdem.org
16-17 Open 2017: Platform Cooperatives @Goldsmitsh, London/UK
http://open.coop
18 Telekommunist International @Berlin/DE
"looking for delegates" contact transmediale to propose to be a delegate, mention your constituency
http://telekommunisten.net/telekommunist-international/
24. - 26.02.2017 Hack im Pott @Essen/DE
https://hackimpott.de
March 2017
4 Open Data Day @ Worldwide !!!
http://opendataday.org/
"Open Data Day is an annual celebration of open data all over the world. For the seventh time in history, groups from around the world will create local events on the day where they will use open data in their communities. It is an opportunity to show the benefits of open data and encourage the adoption of open data policies in government, business and civil society.
All outputs are open for everyone to use and re-use."
11-12 Chemnitzer Linux-Tage @Chemnitz/DE
http://chemnitzer.linux-tage.de/
6-10 IFF (Internet Freedom Festival) @Valencia/Spain
https://internetfreedomfestival.org/
"The Global Unconference of the Internet Freedom Community
[...]
Defending Digital Rights through Diversity, Inclusivity, and Collaboration"
Cover Attending:
https://internetfreedomfestival.org/internet-freedom-festival-diversity-inclusion-fund/
22-25 GOSH 2017 @Santiago/Chile
http://openhardware.science
April 2017
7-9 Geekend in @Innsbruck/AT (IT Syndikat)
(hillhacks/CodeCamp starts),
http://hillhacks.in/codecamp
http://www.refrag.paris/
@ Paris/FRA
REFRAG is a symposium exploring new connections between art, culture and technology. This year, R3FRAG celebrates the 3rd annual festival hosted by the Parsons Paris Art, Media & Technology department.
III-30/IV-14
8-9 Newline 2017 @Gent/BE
https://0x20.be/newline/2017/
(Site still under construction as of 2016-12-28)
14-16 Hack the Earth 2017 @Calafou (near Barcelona)
https://calafou.org/en/content/hack-earth-2017
http://wiki.calafou.org/index.php/Documentaci%C3%B3n_Talleres_Hack_the_earth_2017
14-17 Easterhegg, @Frankfurt/DE
19-22 Resonate @Belgrade/Serbia
http://resonate.io/
"Held each year in Belgrade-Serbia, the festival lasts for four days and provides an overview of current situation in the fields of music, visual arts and digital culture. Guest artists, lecturers and other participants are chosen to represent the cutting edge of the contemporary creative industry in the world."
Early bird 169€, Regular 229€, "Super-Early bird" ??? (Already closed Nov 7 2016!)
28-30 Sensorium @Bratislava/Slovakia
http://sensorium.is/
Three days of workshops and talks bridging the fields of computational art, design and performance
Speakers include:
* Field.io
https://www.field.io/
* Gene Kogan
http://genekogan.com/
* Mario Klingemann
https://twitter.com/quasimondo
* Playmodes
http://playmodes.com/
Workshop: Machine Learning for Artists & Designers:
http://sensorium.is/workshops/machine-learning
Presale tickets 18€ until April 1st
May 2017
8-10 re:publica @Berlin/DE
https://re-publica.com/en/dub16/page/republica-2017-berlin
15th, hillhacks unconference and school programme starts, see
http://hillhacks.in
19-21 TSS / TRANSNATIONAL SOCIAL STRIKE #@Rog @Ljubljana/Slovenia
https://www.facebook.com/events/1919560634953618/
The Transnational Social Strike Meeting, taking place between 19th and 21st May 2017 in Ljubljana at Autonomous factory Rog, will address the divisions we are being forced into. We will discuss the centrality of the Balkan region for the whole European space and continue our reflection on how to find common terrains for our transnational initiative. We will bring a step further the project of building a political infrastructure which helps to organize across the borders and bring together the multiple experiences of insubordination against neoliberalism within and without the workplaces, in order to make the difference in the existing scenario of social crisis.
The workshops and discussions will address multiple terrains of struggle, trying to establish a political communication among the struggles regarding migrations, freedom of movement, social and worker's rights, global women's strike, logistics and the reorganization of production, rights to a decent life, militarization of society, student problems, as well as other social issues.
---- For general TSS info:
https://www.transnational-strike.info/
25-28 Die Gulaschprogrammiernacht GPN17 @ZKM & HfG Karlsruhe/DE
https://entropia.de/GPN17/en
see also in German
https://entropia.de/GPN
squatconf, sometimes in May, in Greece
June 2017
2-5 SQEK2017 @Prague/PL
NYC June 2-4th -2017
LeftForum - John Jay College of Criminal Justice
http://leftforum.org
2-4 CampGND Hacker Camp @Scotland (
http://campgnd.com/
)
6-7 LIS - Lisbon Investment Summit @ Portugal
http://www.lis-summit.com/
7-12 Barncamp @Chepstow/UK
https://barncamp.org.uk/
"BarnCamp is a low-cost rural DIY skill-sharing event started by UK tech collectiveHacktionlab. It is open to everyone: activists, campaigners, people involved in social and community groups, and anybody else with an interest in technology and how to subvert it and put it to good use. All skill levels are invited and we promise that workshops are not too geeky due to our infamous nerd gag."
10-IX/19
DOCUMENTA 14 @ Kassel/DE & Athens/GRE
documenta is an exhibition of modern and contemporary art which takes place every five years in Kassel, Germany
"Sie findet in Kassel (10. Juni bis zum 17. September 2017) und in Athen (8. April bis zum 16. Juli 2017) als weiterem konzeptuell gleichberechtigtem Standort statt"
http://www.documenta14.de/gr/
----------
The way of inclusion in Athens is receiving criticism:
http://conversations.e-flux.com/t/open-letter-to-the-viewers-participants-and-cultural-workers-of-documenta-14/6393
16-18 CoSin @ Biel (CH)
CoSin is a technical and political event, where we intend to hold lectures, operate a network and have a lot of fun.. There are talks, workshops and hackcenter.
Villa Ritter, Biel, Switzerland
https://cosin.ch
July 2017
1-7 Libre Software Meeting, Saint-Étienne, France
https://2017.rmll.info/en/
"For this 2017 LSM we have chosen "Libre and Change" as our main theme which expresses what we want to emphasize for this event. Sharing and changes are on our agenda. Sharing with and into the Free Culture in all its aspects with the general public and with professionals and with institutions as a whole, in order to change and transform the practices of the today's society. In order to do so, this year will have more transversal themes, mixing different audiences and different usages, as well as convivial evening parties to enjoy free creations. The "Cooperative Needs" is a place where people could share and confront ideas and points of view as well as establish new contacts. There will also be a hub of interaction with the audience so as to help, look for and find solutions. Finally, the Professional Fair (2 days) will be the place and time to meet with the people working with the Libre as a main and direct source of income. This will be the opportunity to underline that Free Software oriented business can be successful and sustainable, meanwhile making the Free Culture visible and fostering its value and valorization."
4-9 Nowhere festival @Spain
6-9 camp++ @Hungary
https://camp.hsbp.org/2017/pp7e1/
7-8 G20 @Hamburg/DE
https://en.wikipedia.org/wiki/2017_G20_Hamburg_summit
https://www.g20hamburg.org/en/node
14-16 HackOn @Ruigoord/Amsterdam/NL
http://hackon.nl
"""
HackOn is a participatory event happening in Amsterdam in mid-July on
the Ruigoord terrain. The event is centered around a critical view of
how technology plays a role in society. HackOn was born out of the
hacker ethics, decentralisation, autonomy, critical views, and lulz.
However, we don't limit ourselves to just those topics. We decentralised
by organising a smaller outdoor event in the Netherlands, this creates
autonomy and a way to get other voices heard. HackOn is a
non/anti-commercial event. Your crowdfunded ethical hacking startup can
kindly go fuck itself. HackOn will not become an institution, we'd
rather burn those down. HackOn is organised by anyone who is interested
in contributing. It is an open invitation to participate in co-creating
an environment where knowledge is shared and infrastructure is
decentralised. There is space to organise workshops, debates, present
your ideas or projects, and engage with other inhabitants of the event.
Registration for the event and submission of content can be done early
2017 at
https://hackon.nl
"""
17-30 NOMADIC VILLAGE 2017 @Folkestone, UK
http://nomadic.cd/2017/
(camp)
"We are calling for project proposals in the area of contemporary arts, science and activism.
Participants preferably should come to the Nomadic Village with their own mobile abodes, from which we will create a small village; an autonomous environment in which we can dedicate ourselves to the projects, form spontaneous collaborations and immerse in the dynamics of a micro society. We will live and work for two weeks quite visibly to the public. We will follow our own set of rules or non-rules, illustrating our attitudes through our practice as well as through our presence."
21–24 ZeTeCo @Schaffhausen/CH
Zeltlager der Technik- und Computerfreunde
https://zeteco.ch/
30-5 pif_camp @ Trenta, Slovenia
http://pif.camp/
August 2017
4-8 SHA 2017 Hacker Camp @Netherlands
One of the two big European hacker camps (next to CCC one). happening every 4 years.
https://sha2017.org/
10-16 C.H.A.N.G.E. (Change) near @Debrznica/Poland
19-20 FrOSCon @University of Applied Sciences Bonn-Rhein-Sieg/DE
https://www.froscon.de/en/home/
"Free Software and Open Source - these are the topics of FrOSCon"
21 Tehnoklistir @89,3Mhz 23:00 Ljubljana/SLO
http://radiostudent.si/dru%C5%BEba/tehno-klistir/bitni-denarci
25–27 August 2017 -- The annual GNU Hackers meeting @central Germany
...is a semi-formal meeting spanning three days and is open to all people interested in the GNU operating system.
https://www.gnu.org/ghm/
22-29 @Danish island of Bornholm
https://bornhack.dk/
(maybe)
https://www.endsummercamp.org/
@italy
September 2017
1-3 Fast Forward Festival 2017 @UK
Hosted by Plan C
"It's been nine years since the start of the economic crisis and all through that time, whether stock markets dip or recover, we've suffered a worsening economic, environmental and social crisis. We have run-away climate change, falling real wages, precarious and zero-hour contracts, the rise of the 'gig-economy', social cleansing, and a housing and social care crisis. Around the world, governments have shifted private debt onto public purses, while accelerating neo-liberal reforms and austerity."
http://weareplanc.org
https://www.facebook.com/events/1481898458539965/
https://www.weareplanc.org/blog/fast-forward-2017-programme/
60€ standard / 35€ concession tickets
https://pixelache.ac/
1-3 MRMCD 2017 @ Darmstadt, Germany
https://2017.mrmcd.net/
7-10 Hacken Open Air @Peine (Between Hanover and Brunswick)
https://hackenopenair.de
10-12 Write The Docs Europe 2017
http://www.writethedocs.org/conf/eu/2017/
15-17 BalcCon @Novi Sad/Serbia
https://2k17.balccon.org/index.php?title=Main_Page
22-23 Feedback #1: Marshall McLuhan and the Arts @Haag/NL
https://www.facebook.com/events/1464237586955085/
22-24 Pixelache @Helsinki/Finland
https://festival.pixelache.ac/
"The festival is titled Local & Decentralised and it happens from 22.9 to 24.9 in Suvilahti, Helsinki. Local and decentralised governance seems to happen when collective design and a tangible group effort come together. In order to decentralise temporally the festival and to materialize the festival theme itself, reflecting perhaps on the current edification of Helsinki, from the 15.9 to 21.9 Suvilahti hosts a model construction site by teams participating in the Recycling Olympic Games, who build the main venue of the festival. These new spatial configurations along with existing DIY area such as the skate-park coagulate together with the festival participants to create fluid places where knowledge can emerge and where it can be applied."
----------
(18-24 Pixelache pre-festival)
"Pre-festival and festival activities will happen also at Oranssi premises from 18.9 to 24.9. The role of Oranssi organisation, of Suvilahti permanent tenants and of Pixelache members' contributions as part of the main program, is an important element for the identity of Local & Decentralised."
October 2017
6-7 ExperimentDays 2017 @Berlin/DE
http://experimentdays.de/2017-echh/
"European CoHousing and Collaborative Housing projects, professionals, researchers and activists will gather in Berlin in October 6 - 8, 2017 to present and discuss current initiatives and strategies in the framework of the EXPERIMENTDAYS17. The European Collaborative Housing Hub invites you to join together with the international self-organized housing movement in exchanging experiences regarding implemented projects as well as ideas that are emerging in many different regions. Id22 and urbaMonde are inviting you to participate in a series of workshops on "start-up" collaborative housing projects, that is, projects that are not yet concluded but in the planning phase. The aim being to exchange experiences, but also to enhance a reflection on concrete ways of supporting collaborative/self-managed housing experiences in the starting blocks, and particularly those that are set in adverse legal, political and economic contexts. These workshops will take place on Friday, 6th of October 2017, from 12.30-4pm and on Sunday, 8th of October, from 3-5pm, and will be moderated by Michael Stellmacher, Haus-und Wagenrat e.V. Other participants include: Rakoczi Kollektiva (Budapest, HU), Smarter Building (Belgrade, SB), Nova Cvernovka (Bratislava, SK), Housing Cooperative Zadrugator (Ljubljana, SL), Ulldecona 98 Cohousing (Barcelona, ES)."
23 - 29 OPEN ACCESS WEEK @ Everywhere
http://www.openaccessweek.org/
"Open Access Week, a global event now entering its eighth year, is an opportunity for the academic and research community to continue to learn about the potential benefits of Open Access, to share what they've learned with colleagues, and to help inspire wider participation in helping to make Open Access a new norm in scholarship and research."
25-27 ECA (European Commons Assembly) @Medialab Prado, Madrid/ESP
https://europeancommonsassembly.eu/eca-in-madrid/
"In Madrid, we continue to build the ECA as a trans-local European coalition for solidarity in commoning. We will focus on themes relating to the urban commons through visits, workshops, and activities with local groups in Madrid, and feature joint programming with the Transeuropa Festival (October 25-29, 2017)."
25-29 TransEuropa 2017 @ Madrid/ES
"CONVERGENT SPACES"
https://transeuropafestival.eu/
25-26 TechFugees Summit @ Paris
"400+ change-makers from over 35 countries, including 50+ refugee engineers and entrepreneurs, 50+ international speakers, 40+ startups pitching, 30+ press, will gather on 25-26 October to discuss how and what technology can be used to help refugees' inclusion, and the work of NGO's supporting them."
27-29 Mozfest @ London
http://mozillafestival.org
November 2017
3-4 So, What About Politics? @Brussels/BE
http://imal.org/en/activity/so-what-about-politics-swap
4-5 FSCONS 2017 @Oslo, Norway
https://fscons.org/2017/
> A meeting place for social change, focused on the intersection between
> technology, culture and society. The conference brings together people from
> a wide range of fields, and merges the technical with the social, seeking
> both to activate and challenge. Your input in open discussion and
> brainstorming are as important as the talks given during the conference.
11-13 OpenCon @Berlin/DE
"OpenCon is the conference and community for students and early career academic professionals interested in advancing Open Access, Open Education and Open Data"
CFP: Deadline 08/01 (-3.5 months)
http://opencon2017.org
17-18 Rome Psych Fest 2017 @Rome/ITA
http://www.romepsychfest.com/
15-18 Cybernetics Conference @Prime Produce, NYC/USA
https://cybernetics.social/schedule/
23-27 Tenerife Collaborative @Tenerife,Canarias/ES
http://www.tenerifecolaborativa.com/english
"An opportunity to discover the keys that encourage the economic paradigm shift and to explore the initiatives that put it into practice. An opportunity to receive advanced and intensive training on the other economies at the hands of the best experts. An opportunity for local collaborative projects and initiatives to get to know each other and connect and advance in the construction of a collaborative ecosystem in Tenerife and the Canary Islands
[...]
How to develop a true sharing economy focused in the benefits of all and not in the profits of a few global platforms?
How to foster collaborative territories that strengthen capacities, encourage creativity and boost the collective intelligence of its inhabitants?
How to adapt the emerging experiences of collaborative and commons cities to insular contexts?
How to renew and update the processes of participation and citizen collaboration mechanisms to take advantage of the possibilities offered by new technologies?"
23-26 Roböxotica 2017 @REAKTOR, Vienna/AT
Festival for Cocktailrobotics since 1999
"Until what seems almost recently, no attempts had been made to publicly discuss the role of Cocktail Robotics as an index for the integration of technological innovations into the human Lebenswelt, or to document the increasing occurrence of radical hedonism in man-machine communication. Roboexotica is an attempt to fill this vacuum. It is the first and, inevitably, the leading festival concerned with cocktail robotics world-wide. A micro mechanical change of paradigm in the age of borderless capital. Alan Turing would doubtless test this out."
December 2017
Primavera Hacker 20172-3 December @ Santiago, Chile
https://phacker.org
13-15 Art & Activism @Leiden/NL
https://artandactivismcon.wordpress.com/
"Resilience Techniques in Times of Crisis: The conference "Art & Activism" aims to understand the force of art to engage and express political sentiment. At the heart of any art that can be called activist is a firm revolutionary belief in the possibility of societies reforming and improving. Behind its obvious involvement with present issues and concerns, activist art is always oriented to shaping an ameliorated future. This public role is not uncontested. The arts are (perpetually) under attack. A sense of crisis, moreover, is widely felt among contemporary artists and activists, who experience precarity, marginalization, and vulnerability on a daily basis and may put their bodies on the line. The idea of crisis, both in the arts and in society, has been widely articulated by scholars and critics. This interdisciplinary conference aims to create a space in which participants from scholarly, artistic and activist backgrounds can learn from and collaborate on a horizontal plane."
34c3 27-30 December @ Leipzig, Germany
https://events.ccc.de/2017/05/13/chaos-communication-congress-zieht-nach-leipzig/
¶
2018(—)
VERY INCOMPLETE
January 2018February 2018
3-4 FOSDEM @Brussels/BE
https://fosdem.org/2018/
"FOSDEM is a free event for software developers to meet, share ideas and collaborate. Every year, thousands of developers of free and open source software from all over the world gather at the event in Brussels."
March 2018
5-9 IFF @Valencia/ESP
https://internetfreedomfestival.org/
"Joining Forces to Fight Censorship and Surveillance ... The Global Unconference of the Internet Freedom Communities"
April 2018
4-15 Glocal CampCivicwise, Tenerife, Canarias
https://glocal.camp
May 2018
CryptoRave4 - 5 May @ São Paulo, Brazil
https://cryptorave.org/
Urban Struggles in Mediterranean Cities: The Right to the City and the Common Space31 May – 3 June 2018 @ Athens
Abstracts submission deadline: 20 Jan 2018
https://urbanstruggles.net/
June 2018
13-17 SqEK meeting 2018 @Catania, Italy (Sicily)
Aims of the SqEK meeting
-Share research and knowledge that SqEK members are working on.
-Contribute to political concerns of the local organising group.
-Know about specific issues and context of the radical and squatting scene in Catania.
-Deepen ongoing discussions among the Liotru collective.
-Think about local politics beyond the local, by discussing experiences from abroad.
-Learn about possible "instruments" / "techniques" to deal with specific political issues.
-Reach out local secondary and university students, and the youth in general.
Contents for the meeting
-Repression to radical activism (taking into consideration the Italian context with increasing pressures, but not only)
-Far-right politics (especially their squatted and non-squatted social centres, one coming soon in Catania if nothing stops it)
-Migrants and their political articulation, autonomy and solidarity (especially in a context such as Catania where most migrants are in transit to the North)
-Squatting, social centres and the youth-students
-Attachment and engagement of squatted social centres with diverse neighbourhoods
-Territorial struggles in which squatters are involved (opposition to the bridge in Mesina-Calabria, the No MUOS campaign, etc.)
-Developments of the research project on squatting, self-management and urban commons (comparison of "success" and "failure" cases)
-----------------------
CFP: March 18 (-3 months)
18-22 Third International Conference of Young Urban ResearchersISCTE-IUL. Lisbon
The conference is split in ten tracks: Collectivecity (the right to the city: 50 years later), Productcity (the city as a product), Divercity (diversity in the city), Fractalcity (the city amid policies), Ucity (utopias and dystopias), Fearcity (in-security), Metacity (ways of thinking and making city), Transitcity (migrations and racism), RiskCity (risks in the city) and City O'clock (24 hours in the city).
https://ticyurb.wordpress.com/
July 2018August 2018
August ??: #CAPCAMP @ south of France
(IRC channel and working title for a big camp)
20-24 @Hasselt & Genk, BEParticipatory Design Conference
Combination of workshops and conferences
The issues include, but are not limited to, HCI (Human-Computer Interaction), CSCW (Computer Supported Cooperative Work), co-design, design research, CSCL (Computer Supported Collaborative Learning), ICT4D (Information and Communication Technology for Development), development studies, design anthropology, sociology, media studies, participatory architecture and spatial planning, and participatory arts.
https://pdc2018.org
21-25 @Malmö/SWE6th International Degrowth Conference for ecological sustainability and social equity
https://www.degrowth.info/en/conferences/conference-2018/
CFP deadline for submission of abstracts for the session "De-growth and production of urban space": 20th Dec 2017
(-6 months)
31 - IX/2 EMF Camp in the west of England
https://twitter.com/emfcamp
September 2018October 2018November 2018
Primavera Hacker 2018TBA: @ Santiago, Chile
https://phacker.org
December 2018
¶
2019(—)
VERY INCOMPLETE:
Only 2019/05→2020
May 17 & 18, 2019
@Berlin, Germany
Data Terra Nemo
https://dtn.is/
"""
Data Terra Nemo is a technical conference for hackers and computer scientists focused on distributed and decentralized systems.
"""
2019-05-17/18
DATA TERRA NEMO No.2 @Funkhaus, Berlin/DE
https://dtn.is/
"Data Terra Nemo is a technical conference for hackers and computer scientists focused on distributed and decentralized systems."
2019-05-18 @Zagreb, CRO
Film festival
https://subversivefestival.com/
https://www.coventry.ac.uk/research/about-us/research-events/2019/pirate-care-conference/
PIRATE CARE
interesting <andrea.liu
"""
The Centre for Postdigital Cultures, Coventry University, UK invites you to its second annual conference, which will explore the phenomenon of 'Pirate Care'. The term Pirate Care condenses two processes that are particularly visible at present. On the one hand, basic care provisions that were previously considered cornerstones of social life are now being pushed towards illegality, as a consequence of geopolitical reordering and the marketisation of social services. At the same time new, technologically-enabled care networks are emerging in opposition to this drive toward illegality.
"""
0731 - 0803 2019 @calafou
SUMMER OPEN DAYS
https://calafou.org/en/content/opening-days-2019
aug 8-15 2019 @denmark
https://bornhack.dk/bornhack-2019/
august 16-18 2019 @ tagungshaus-wernsdorf.de
"""i'll be in the time before/after at if anyone looks for a space... we'll host a GNUnet geekend at the weekend before, too (16th to 18th?)"""
"could be a type-2 hackbase"
August 21 - 25 2019
Chaos Communication Camp 2019
at the Ziegeleipark Mildenberg (Same location as CCC Camp 2015 )
2019-09-01 to 2019-09-07
electric wonderland hacker camp @croatia
https://docs.google.com/forms/d/e/1FAIpQLSfCz2a-g7h5_uF8Uk6m_1pWrKXErBoese-eaINplGjFf5iPpw/viewform
"""
Electric Wonderland Camp 2019
Venue: Rakov Jarak, Fužine, Primorsko-goranska County
Date: 1 to 7 September, 2019
Price: early bird ticket 120 EU (the ticket is covering accomodation, facilities, food and workshops)
Contact us: radiona.org@gmail.com
Organiser: Radiona.org
"""
6.-8.SEPT 2019 @austria
http://stwst48x5.stwst.at/
6-13 sept 2019 @iceland
https://democraticconfederalism.earth/
#consolidation
2019-09-10 to 2019-09-15
SPIDER FESTIVAL @ljubljana, slovenia
2019-09-13 to 2019-09-15
BALCCON 2019
7th Balkan Computer Congress, September 13th-15th 2019, Novi Sad, Vojvodina, Serbia.
17-18 September 2019
AVERTING SYSTEMIC COLLAPSE : MEETING OF THE NAEC GROUP
OECD Conference Centre (Room CC9) @Paris/FRA
http://www.oecd.org/naec/averting-systemic-collapse/
https://bits-und-baeume.org/en
"""
What role does sustainability play for stable tech communities? Which ecological opportunities do digital applications offer for climate and resource protection? What types of digitalization are opposed or even counterproductive to these goals? How can the digital society be democratic and just while peacefully preserving the basis of our lives on this planet?
"""
https://bits-und-baeume.org/forum/en
Next: 26.11.2019 in Berlin
https://thelastmeeting.net/
The Last Meeting #1
10 day worksession [11-21/07/2019]
@ Verbeke Foundation, Belgium
¶
*** REGULAR MEETUPS (STUB)
Also see: "list of lists" above!
___ ___ ___ ___ ___
@Berlin:
* "Stammtisch" (Telekommunisten etc), ~every Tuesday 21:00-01:00 @Buchhandlung (Tucholsky strasse)
*
[...]
@Amsterdam:
*
https://chaos.amsterdam/
~every other Thursday
*
[...]
@Ljubljana:
→
🔗ljubljana
<----------------------------- (new) REGULAR LOCAL MEETUPS ↑
¶
How to contact directly?
→ info@totalism.org
¶
What happened 2018-2021?
End of 2017, totalism.org crashed.Most pages were recovered quickly, but some were more affected, and this one was one of them.And then, pandemic ;-)
¶
Todo, Platform suggestions, etc.
Suggestion: move archive to a dedicated page - currently it is waaay too long
Archive is here to make page searchable.
Smart filters with
🔗E2H
coming ... soon?
Something like this would be possible when E2H, the platform this is built on, gets smart search / filters.
Suggestion: a lot of great stuff on this page!
"Make it into a product"
If you want to contribute, there's
Gratipay
. If you want to reorganize the info just do it. For-profit won't work because it's CC-BY-NC-SA.
Todo: General / Form of calendar / Features
* Ability to Tag events: by topics, by who's going, ...
* Filtering
* Different views (non-text)
* Integrate with APIs:
*
https://github.com/andrew/lanyrd
*
[...]
* Ability to track changes / sign up for notifications
*
[...]
Todo: Finish + publish
* attribute model for events
* "ideal event" (hypercongress / anti ex cathedra / anticlique, ...)
* harness the brutal power of
middlemachine
Todo: more touring bands
Todo: more regular meetups
<----------------------------------- (new) TODOs, PLATFORM SUGGESTIONS ↑
---