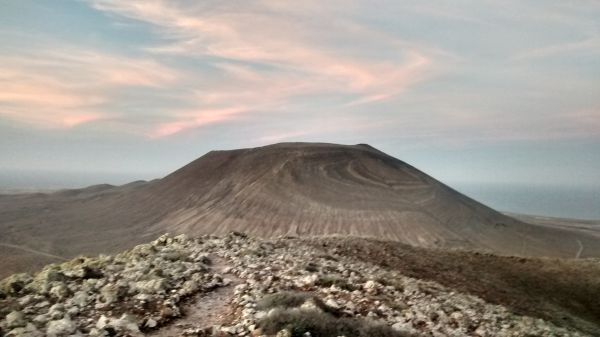 C / H / T Y I O B P T E P A R I L E I S M
This is the planning pad for coming to the CHT hackbase in 2018/2019.
If interested add your info to this document as soon as possible --> [...]Meaning when you are about 40% sure ;-) You do not need a flight yet. This is a way to signal to others that you are thinking of coming, so that groups of people can co-ordinate to be there at the same time. Also, to inform, get updates & possible debate, send a mail - to the mailing list:
https://totalism.org/list
, or more privately at david@totalism.org.
It is highly encouraged you support the project in advance (
⁂
) and
pay a membership
:
https://totalism.org/membership
. This allows the project to buy the neccessary equipment before you make it to the base - so it's already going to be there when you, and others, need it.
PLANNING 2019
ADD AS MUCH INFO AS POSSIBLE:
* NAME/nickname , AT LEAST ONE CONTACT (E-MAIL , IRC name , social media - mastodon/fb/twitter/...) * where you are coming from, APPROXIMATE TIME you could come or flight info (if you have it yet).
(If you have privacy concerns, just add some pseudonym, and send the other info to the mail.)
CHT6-B (January ... March)
⁂ David (
david@totalism.org /
http://twitter.com/dcht00
)
lands Sunday 13th January at 22:00, from Berlin
⁂ pau
<pau@totalism.org>
lands Sunday 13th January at 22:00, from Berlin
⁂ Korantin - From Sunday 3 February to Wednesday 13 February (flights booked).
CHT6-C (Sometime in 2019)
abbradar:
<ab@fmap.me>
* Karolina: 2019 winter (Feb?): a week,,,
* Fabricio & Sofia: we could join in February 2019 for 1-4 weeks:
<please add contact!>
* Jag ~ march 1 until week b4 brexshit?...
<please add contact!>
⁂ Mikolaj.Podlaszewski@gmail.com ?:
Noway for Dec 2018, Feb 2019 looks better
* Jeff possible ~3 weeks in April...
* John - A week or two, starting on Jan. 21. Not a "for sure" yet. But definitely interested!
* Wizard from Vienna
https://twitter.com/wizard23?lang=en
:
RESCHEDULED
* Alex B.:
Second week of January.
Staying 1 ~ 2 weeks.
Lands 12.1 from Frankfurt
I am sorry, i was a bit prematurely :(
* Norman & Kübra:
we think about joining for up to a week in the third or fourth week of February
<please add contact!>
⁂ hairyfotr - summer ??
* Dina & Vedran: 2019 - June (ideally); min. 10 days (up to double) <dina@formatc.hr>
* [...] <--------- add here
(People that also mentioned they might come)
* Aljaž g5pw ~ ???
* Sasha ~ ???
* Pau's 2 friends ~ February 2019* anze: lands Nov 20 @5pm (one week)⁂ Nace: 2018 likely late november, early december min 2-4 weeks <nacepanic@gmail.com>⁂ Nace: early January ???
* [...] <--------- add here
APRIL / MAY 2018 camp proposal
__________________________________________________________________CAMP NOT HAPPENING IN THIS DATE. Need more residents & donations.Paid memberships so far: (⁂).__________________________________________________________________
1) Jag (___):
https://dinisnoise.org/
and
https://twitter.com/al_dinja
can come after march 28, leave between april 15-18 to attend trasformatorio 2018 in sicily
can contribute 7 euro a day
⁂2) David@totalism.org:
Personal site:
https://wiki.hackerspaces.org/User:Dcht00
Conditions: 6 other supporters residents & >500€ dedicated projects budget raised (from memberships, or extra donations).
3) JN (___):
All April and (although less ideal) the first week of May ~475€ available
4) Stephane.Blumer@gmail.com:
Can join anytime in May or June!
Can bring arduino, computer and tones of survival skills.
Budget 100€ per week to chip in ! A bit more if emergency needed.
5) Aljaž (g5pw on freenode):
maybe late april (work permitting) for ~ 1 week
can bring some extra hardware from Mittelab if needed (networking? soldering?)
6) kathia (k4thia on matrix.org, stephiewunder@posteo.de):
interested to come * 1week, for now unsure about money and therefore time situation, maybe could manage later april, october
7) Sasha (sasha on hackint/freenode):
interested to come, but no idea when , "i'll try maybe march"
⁂8) Nace (___):
from Ljubljana, interested in blockchains. supporting in litecoin.
9) Sirimiri (___):
already on island
would come visit and camp for some days (?), maybe more
(Also happening around this time):
*
Hack The Earth 2018 at Calafou
is March 30 - April 1st
*
Glocal Camp by Ciwicwise
is April 4-15 in Tenerife, David might go to some part of it.
* More events @
🔗calendar
𝌡
.
---
(Site generated by E2H, an "Etherpad hypermedia" project by @dcht00).

This work is licensed under a Creative Commons Attribution-NonCommercial-ShareAlike 4.0 International License.