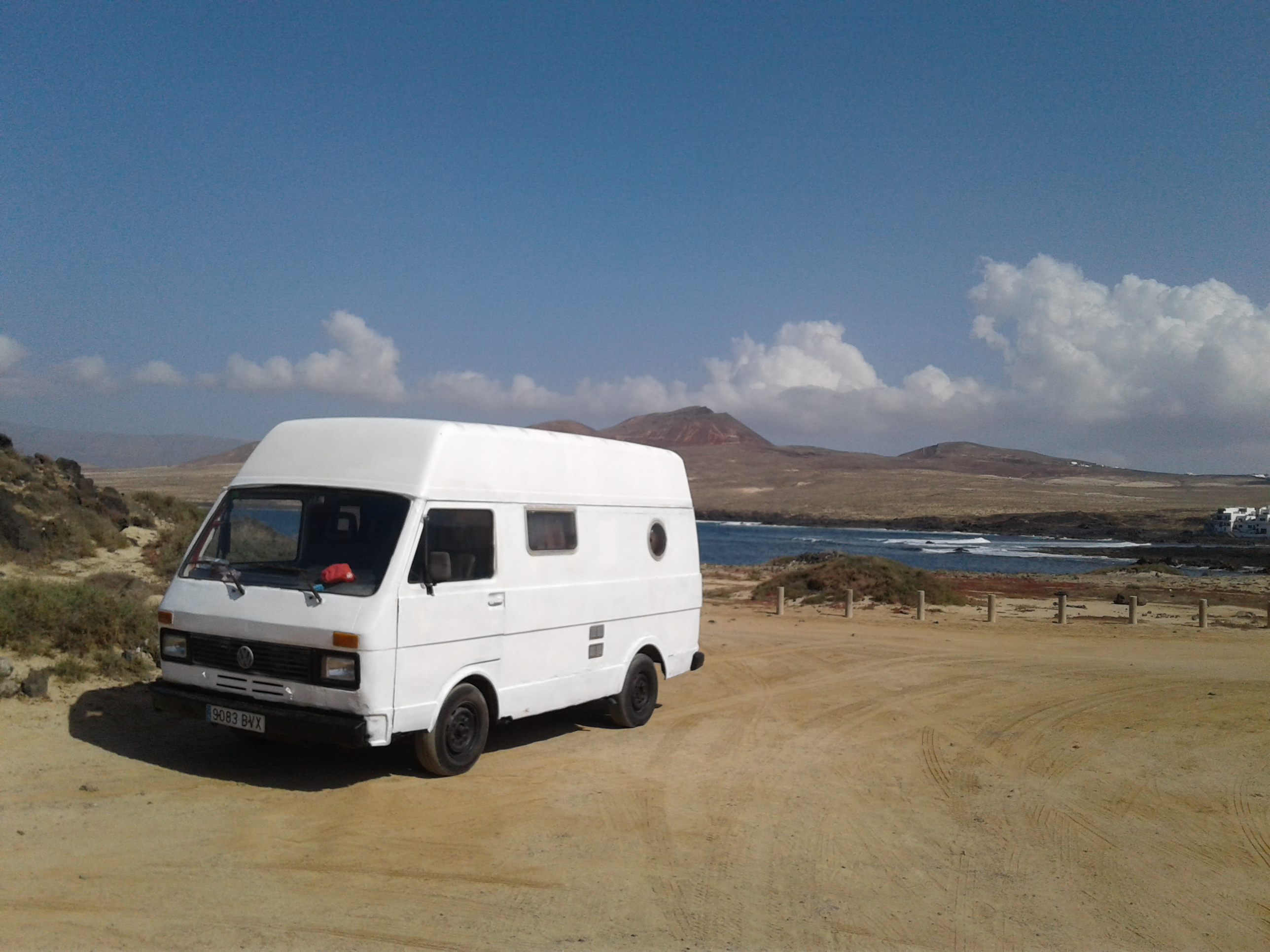 C / H / T Y I O B P T E P A R I L E I S M This is the Planning pad, for people interested in coming to the next CHT hackbase Lanzarote events in 2018/2019.Please mention you're thinking of coming here as soon as possible --> [...] Earlier is better - this way, more people can co-ordinate to be there at the same time. A good time to buy a flight is ~ 2-4 weeks in advance. In addition, send a mail - to the mailing list:
https://totalism.org/list
, or more privately to david@totalism.org.
The equipment needs to be ordered and paid in advance. Support the project (
⁂
) and
pay a membership
:
https://totalism.org/membership
.
PLANNING 2019
Add at least your Name/nickname and e-mail. Also helpful: More active contacts (IRC name , social media - mastodon/fb/twitter/...), Where you are coming from, APPROXIMATE TIME you could come or Flight info (if you have it yet).
(If you have privacy concerns, just add some pseudonym, and send the other info to the mail.)
CHT6-C (Last days of May + June 2019)
⁂ david@totalism.org⁂ pau@totalism.org:
3 to 4 weeks - from Berlin on 29th May / to X end of June
* Dina & Vedran:
2019 - June (ideally); min. 10 days (up to double) <dina@formatc.hr>
*John - Interested in visiting some time between June 18 - June 30
* Oier (oier.gonzalez.95@gmail.com):
https://www.facebook.com/oier.gonzalez.92
Already here :)
* mirsal <mirsal@mirsal.fr>
https://diaspora.1312.media/people/2da59f4021c601365f5e0242ac12000a
https://pleroma.1312.media/mirsal
https://matrix.to/#/@mirsal:1312.media
Interested in popping in around late june / july
* [...] <--------- add here
Morana: sailing to Lanzarote from Madeira starting tomorrow, could stay on lanzarote for a week unless needed at Sea Watch 3
(Also mentioned they might come in 2019)
* Aljaž g5pw ~ ???
* Sasha ~ ???
* Pau's 2 friends ~ February 2019* anze: lands Nov 20 @5pm (one week)⁂ Nace: 2018 likely late november, early december min 2-4 weeks <nacepanic@gmail.com>⁂ Nace: early January ???
* abbradar:
<ab@fmap.me>
* Karolina: 2019 winter (Feb?): a week,,,
* Fabricio & Sofia: we could join in February 2019 for 1-4 weeks:
* Jag ~ march 1 until week b4 brexshit?...
⁂ Mikolaj.Podlaszewski@gmail.com ?:
Noway for Dec 2018, Feb 2019 looks better
* Jeff possible ~3 weeks in April...
* Wizard from Vienna
https://twitter.com/wizard23?lang=en
:
RESCHEDULED
⁂ hairyfotr - summer ??
* Alex B.:
Second week of January.
Staying 1 ~ 2 weeks.
Lands 12.1 from Frankfurt
I am sorry, i was a bit prematurely :(
* Norman & Kübra:
we think about joining for up to a week in the third or fourth week of February
* Mykhailo: winter
* [...] <--------- add here
ARCHIVE?
FOR ARCHIVE, SEE 🔗planning-archive𝌡 !
---
(Site generated by E2H, an "Etherpad hypermedia" project by @dcht00).

This work is licensed under a Creative Commons Attribution-NonCommercial-ShareAlike 4.0 International License.