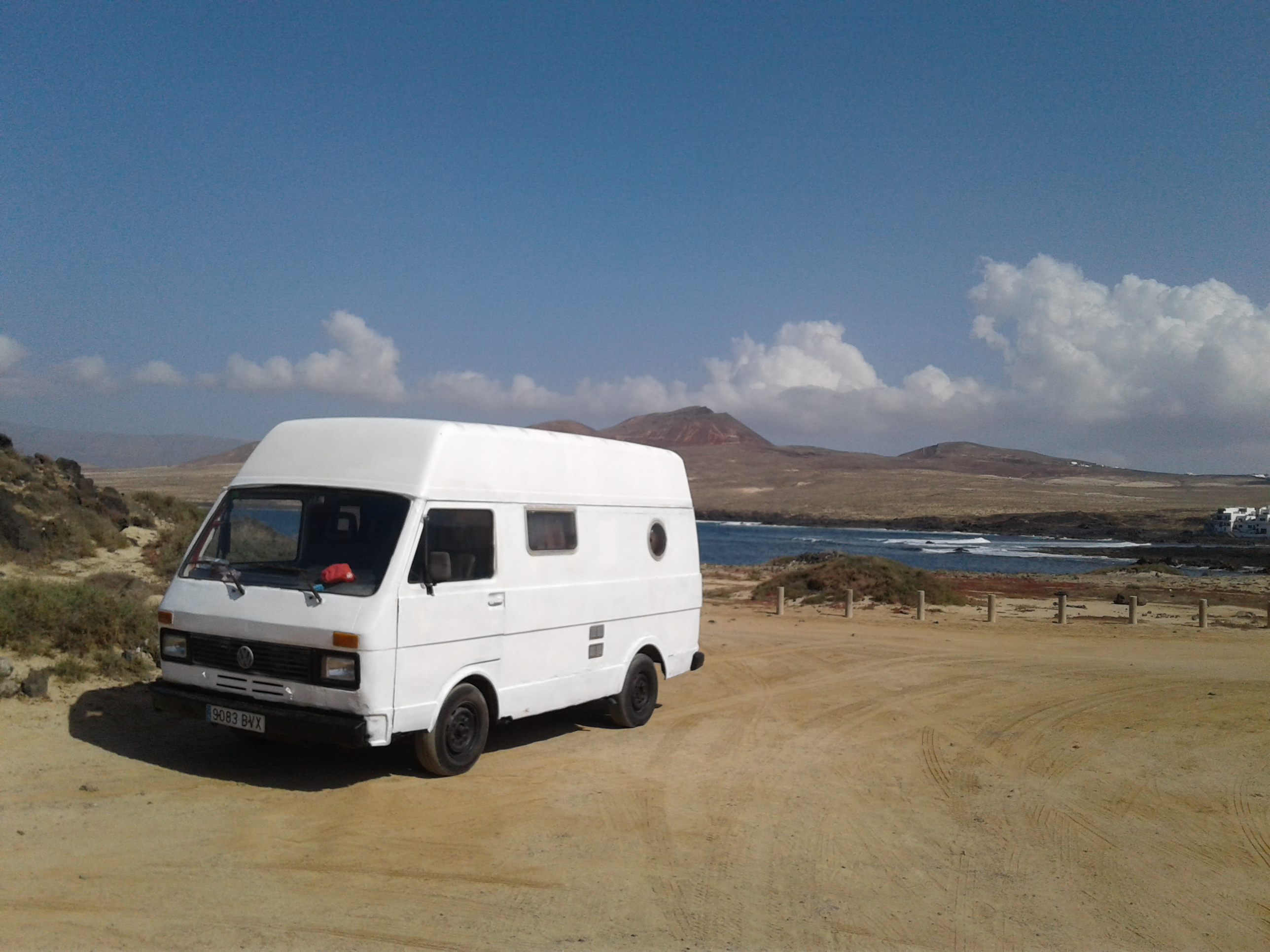 C / H / T Y I O B P T E P A R I L E I S M This is the Planning pad, for people interested in coming to the next CHT hackbase Lanzarote events in 2019/2020.Please mention you're thinking of coming here as soon as possible --> [...] Earlier is better - this way, more people can co-ordinate to be there at the same time. A good time to buy a flight is ~ 2-4 weeks in advance, but last-minute might work as well. In addition, send a mail - privately to david@totalism.org, or to the mailing list.
The project collectively manages the common equipment, which needs to be ordered and paid in advance. Support the project (
⁂
) and
pay a membership.
PLANNING 2019/2020
Add at least your Name/nickname and e-mail. Also helpful: More active contacts (IRC/Wire nickname, social media - mastodon/twitter/...), Where you are coming from, APPROXIMATE TIME you could come, Flight info (if you have it yet).
If you have privacy concerns, please use a pseudonym, and send the other info to the mail.
CHT7-A (Late October - Mid December)
⁂ pau@totalism.org:
from mid/end of November, departure from Bergen or Murcia (unclear schedule yet)
⁂ david@totalism.org:
small chance of coming in September/first part of October
def coming by October 28th
staying until ~ December 10~20
* Morana:
in Lanzarote ~5-10 September by sailboat
back in November
* Oier (oier.gonzalez.95@gmail.com):
https://www.facebook.com/oier.gonzalez.92
Already here :)
* james@fastmail.se :
Nov/Dec 2019 timeframe. Available and already geared up.
* lies.dl@protonmail.com (Antwerp/BE):
November - December
* Welding Champion* A A 20% ???:
6 days
* T R⁂ S G
* K U
* [...] <--------- add here
(Also might come in 2018/2019/2020)
ADD YOURSELF HERE IF YOU UNSURE ABOUT EXACT DATES
PLEASE INCLUDE CONTACT DETAIL (mail!) AND AT LEAST APPROXIMATE TIME FRAME
* Aljaž g5pw ~ ???
* Sasha ~ ???
* Pau's 2 friends ~ February 2019
* anze 2019/2020 ?
⁂ Nace: 2019/2020?
<nacepanic@gmail.com>
* abbradar:
<ab@fmap.me>
* Karolina: 2019 winter (Feb?): a week,,,
* Fabricio & Sofia: we could join in February 2019 for 1-4 weeks:
* Jag: ~ march 1 until week b4 brexshit?...
⁂ Mikolaj.Podlaszewski@gmail.com ?:
Noway for Dec 2018, Feb 2019 looks better
* Jeff: possible ~3 weeks in April...
* Wizard from Vienna
https://twitter.com/wizard23?lang=en
:
RESCHEDULED JAN/FEB 2019
⁂ hairyfotr - summer 2019 ???
* Alex B.:
Second week of January 2019
Staying 1 ~ 2 weeks.
Lands 12.1 from Frankfurt
I am sorry, i was a bit prematurely :(
* Norman & Kübra:
we think about joining for up to a week in the third or fourth week of February 2019
* Mykhailo: winter
* mr. glass !
* [...] <--------- add here
ARCHIVE ?
FOR ARCHIVE, SEE 🔗planning-archive𝌡 !
---
(Site generated by E2H, an "Etherpad hypermedia" project by @dcht00).

This work is licensed under a Creative Commons Attribution-NonCommercial-ShareAlike 4.0 International License.